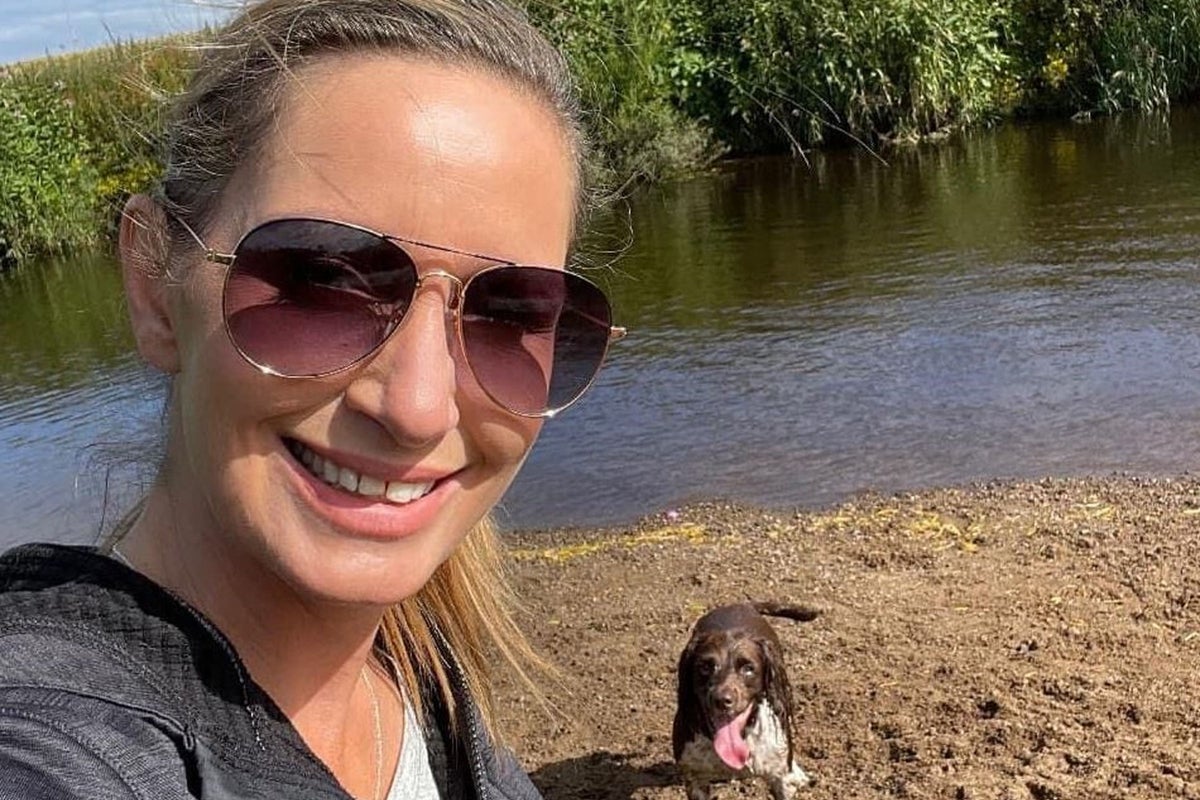 A woman who police have called a "key witness" in their search for missing mother Nicola Bulley has come forward as police warned of "completely unacceptable" speculation and abuse on social media.
On Saturday, officers said they wanted to pursue a person who was pushing a stroller in the area near where the dog walker went missing.
In an update on their Facebook page, Lancashire Police said the woman got in touch "very quickly".
The force added: "We must emphasize that she was treated very heavily as a witness and was one of many people at St Michael's on Friday 27 January.
"Our investigation to find Nicola is extensive and will include interviews with as many members of the public as possible.
"The speculation and abuse on social media directed at some individuals who are simply supporting our investigation is totally unacceptable.
"We would urge people to remember that we are investigating Nicola's disappearance and that Nicola and her family are our priority. We want to find her and give her family answers."
Police have been working on the theory that Ms Bulley fell in the river, but her family and friends have questioned this.
The force believe the 45-year-old mortgage adviser went missing in just "a 10-minute window" while walking her dog Willow near the River Wyre after dropping her daughters – aged six and nine – had dropped off at school.
Ms. Bulley had logged into a Microsoft Teams call at 9:01 a.m. that ended at 9:30 a.m. with her phone still connected to the call.
She was seen by another dog walker at 9.10am – the last known sighting – and police traced phone records from her mobile phone which was found left on a bench overlooking the river at 9.20am.
The device was found by a dog walker around 9:35 a.m. near Willow.
Lancashire Constabulary search teams have been scouring the river.
In a Facebook post, Ms Bulley's sister, Louise Cunningham, urged people to "keep an open mind" as there is "no evidence at all" that the dog walker fell in the river.
"Following the latest police media update, can I please add that there is absolutely no evidence that she went into the river, it's just a theory," she said.
"Everyone needs to keep an open mind as not all CCTV and leads have been fully investigated. The police confirmed that the case is far from over."
Ms Bulley's friend Emma White also cast doubt on the police theory, telling Sky News it was based on "limited information".
"When we're talking about a life, we can't base it on a hypothesis — certainly we need that factual evidence," she said.
"The family and all of us are sticking to that – that unfortunately we are no further than last Friday.
"We still don't have any evidence, and that's why we're in action together.
"You don't base life on a hypothesis."
In an interview with The Sun, Ms White said police are working to get data from Ms Bulley's Fitbit watch.
"The Fitbit hasn't synced since Tuesday," she said.
"The police are trying to get information from it in other ways."
The police search was assisted by specialists and divers from HM Coastguard, Mountain Rescue and the Lancashire Fire and Rescue Service – with sniffer dogs, drones and police helicopters deployed.
Detectives are also working behind the scenes to analyze CCTV and dashcam video, and members of the public with potentially useful footage have been urged to come forward.
Anyone with information or footage was asked to call 101 and quote log 565 from January 30th.