The Krasnyk House is based on traditional Ukrainian architecture
Designers Alina Sanina & Serhii Gubar turn to the origins of local "Hutsul" architecture to construct a small hut stand in the heart of the Carpathians, in the Ukrainian landscape. The building is located in the village of Krasnyk, Verkhovyna district, Ivano-Frankivsk region and is a two-story building House Drawing on the local architecture and cultural design elements of the area to preserve the proportions and distinctiveness of the traditional wooden Building. The simple and concise construction uses modern and durable materials to build a cozy village house that meets the needs of rural life and promotes the development of infrastructure and tourism in the area. The plot is located in the lowlands on the steep relief of the south-facing terrain and offers the planted cottage a panoramic view of the Carpathian Mountains. The volume borrows the form of a custom roof protects the "Krasnyk House" from snow in winter and from the scorching sun in summer. The wood-stitched end of the gable forms a triangular large glazed window.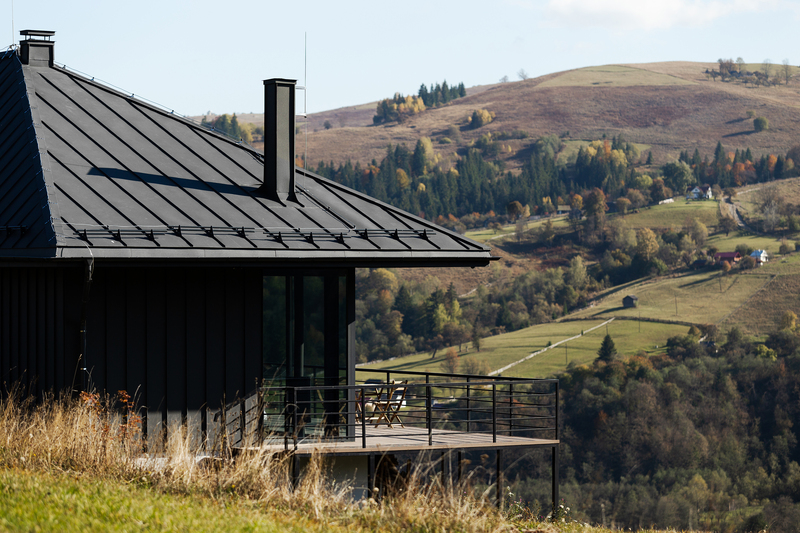 all pictures by Andriy Shustikevich
Cottage divides functions between a ground floor and a top floor
The planning of the architect duo is characterized by conciseness in the entire interior design. The cottage divides the functions into two levels, with mainly communal areas arranged on the ground floor and private areas on the upper level. A common living room-kitchen places a fireplace and opens an exit to the outdoor terrace, while a large bedroom is located in a more intimate zone combined with a bathroom. A non-standard stair solution provides storage under the unit that serves as a technical pantry. The upper attic organizes a bedroom with a view of the surrounding mountain landscape through a triangular skylight. Technical rooms with remote ventilation systems are being developed under the roof system. The main feature of the residence throughout the design is the sophisticated blend of modern and local traditional architecture.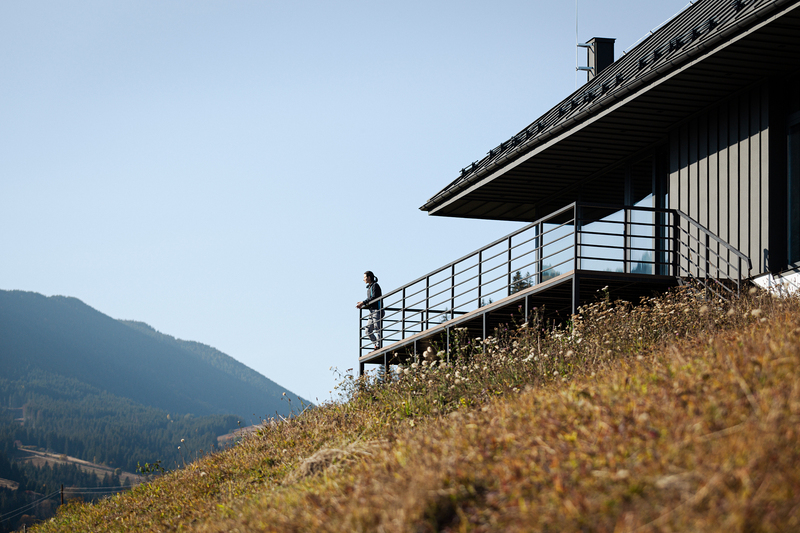 Krasnyk House arranges an outdoor terrace that runs along the outside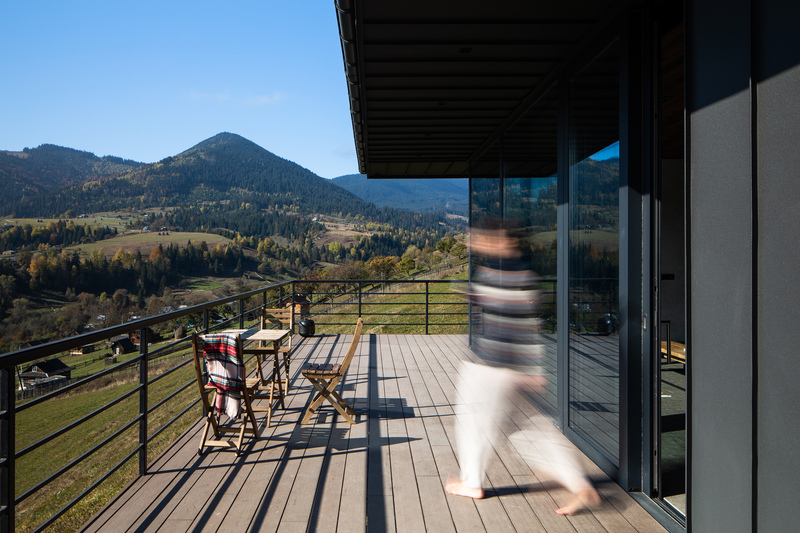 The cottage allows an unobstructed view of the Carpathian Mountains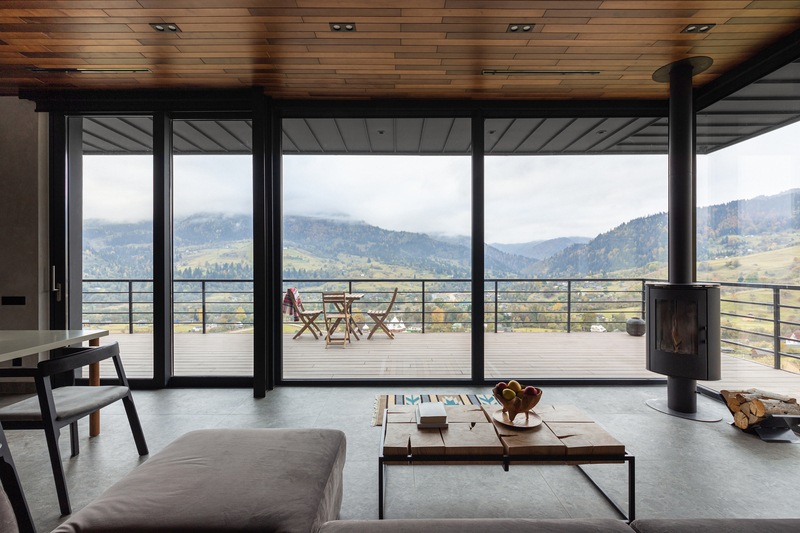 The living area enjoys an open plan layout along the picture windows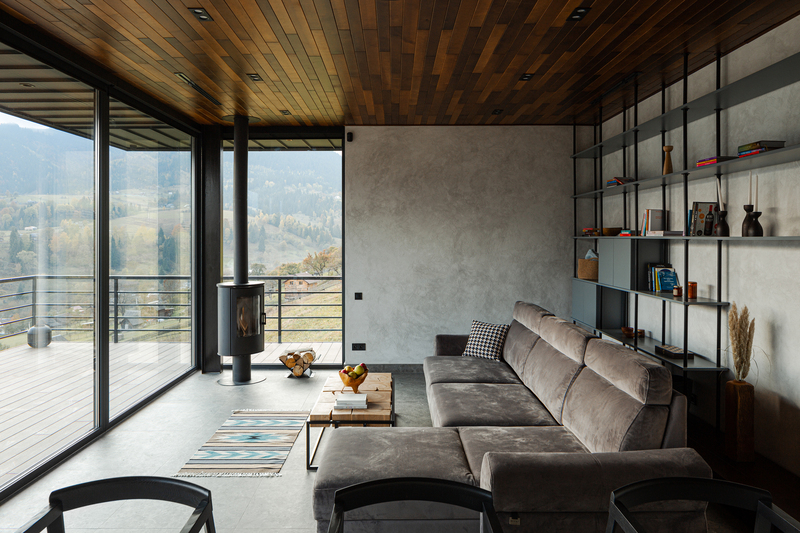 A shared living room-kitchen sets up a fireplace and opens an exit to the outdoor terrace