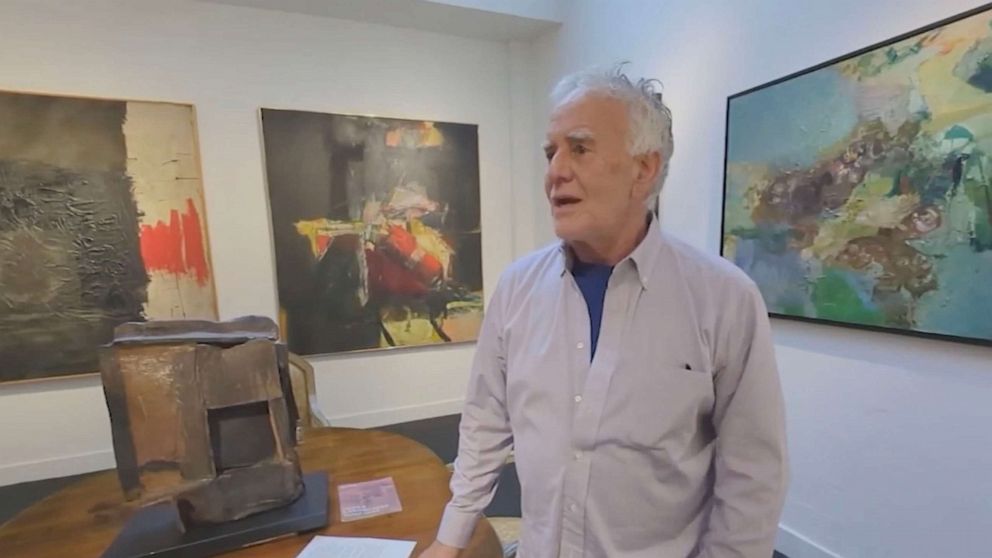 A San Francisco art gallery owner was arrested Wednesday after he was seen spraying water on a homeless woman earlier this month, authorities said.
The incident in question took place in broad daylight on January 9 in front of the Foster Gwin Gallery in the North Beach neighborhood of San Francisco. A bystander videotaped 71-year-old Shannon Collier Gwin spraying a hose with a homeless woman sitting on the sidewalk outside his gallery.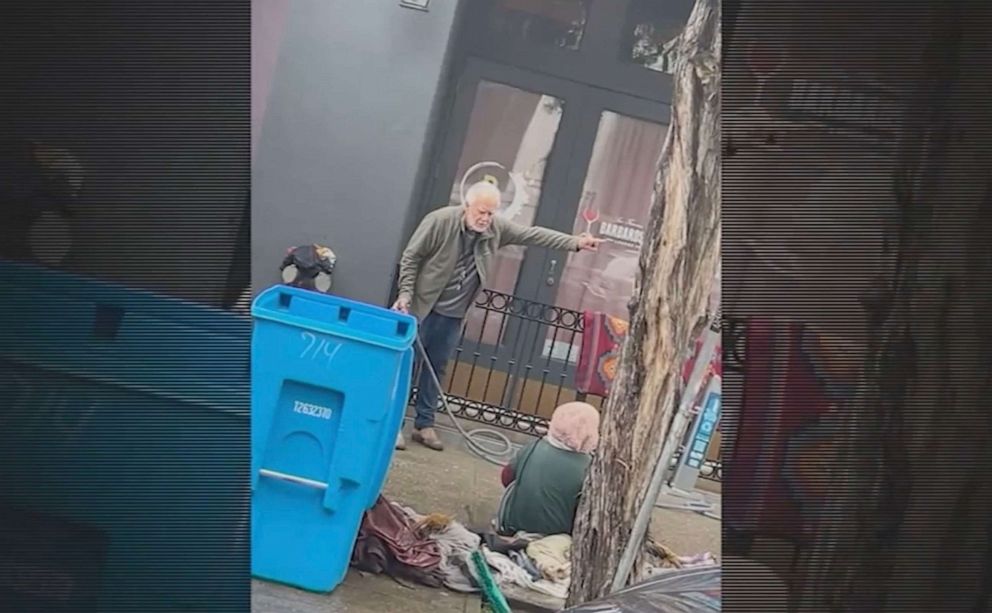 The San Francisco Police Department said in a press release that its officers were dispatched to the scene just before noon that day after receiving an 911 call about a "possible assault." Upon arrival, officers met with Gwin and the unidentified woman, who police said "were involved in an argument." Both parties were "interrogated" and "refused further police action at this point," police said.
The San Francisco Street Crisis Response Team, which helps people affected by mental health and drug crises on the street, also responded to the scene, offering "multiple service options for the victim," police said.
Video of the incident went viral on the internet and Gwin's art gallery was subsequently vandalized, according to San Francisco ABC station KGO.
KGO spoke to Gwin after the incident, who initially appeared to show no remorse.
"It's hard for me to apologize when we didn't have any help in this situation," Gwin told KGO on Jan. 9.
Days later, Gwin offered an apology for his actions.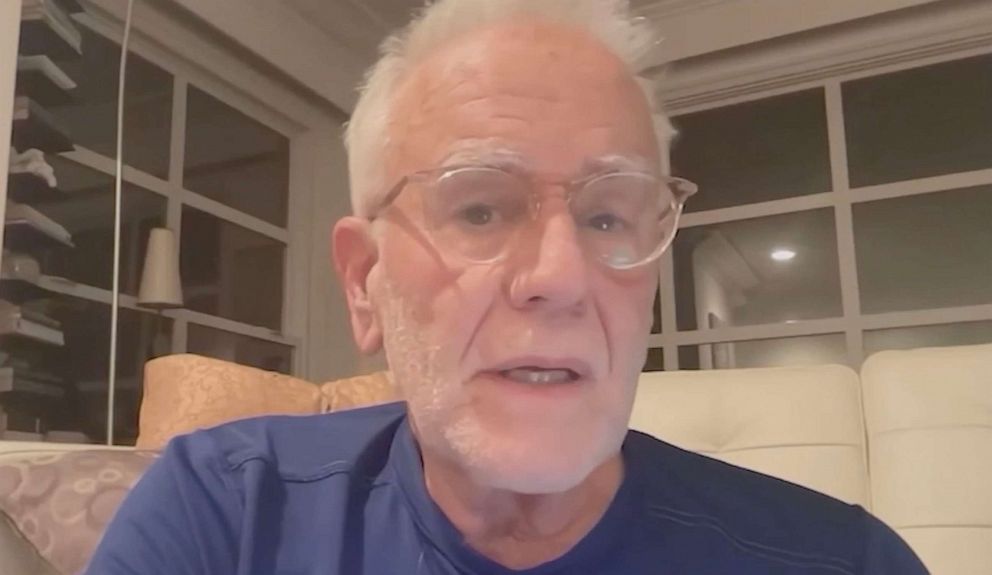 "I am deeply apologetic and loathed to see this video. I'm completely broke. I'm not equipped or trained to deal with the long-term, city-wide problem like this," he told KGO late Sunday. "I strive to make amends and help others. I can and will do that."
Ultimately, investigators found a probable cause to obtain an arrest warrant for Gwin, police said. On Wednesday, the San Francisco Attorney's Office issued the warrant and police took Gwin into custody. According to police and prosecutors, he was charged with a misdemeanor and was sent to the San Francisco County Jail.
"The alleged battery of an unaccommodated member of our community is totally unacceptable. Mr. Gwin will face appropriate consequences for his actions," San Francisco District Attorney Brooke Jenkins said in a statement Wednesday. "Similarly, the vandalism at the Foster Gwin Gallery is totally unacceptable and must stop – two wrongs never make a right."
Gwin is scheduled to be arraigned at the San Francisco Courthouse at 9 a.m. local time on February 17. If convicted, he faces up to six months in prison and a $2,000 fine. It was unclear if he hired an attorney.
Police said in Wednesday's press release that the investigation was "open and active."
ABC News' Alex Stone contributed to this report.