100A Associates curates a shady oasis
This tranquility lies on a wide meadow, surrounded by mountains South Korea Named "Gyeongjuok," the house takes shape with architecture by 100A Associates. The residential The project is located in rural Sannae-myeon, an area in southeastern Gyeongju region. Bathed in sunlight and shaded by the nearby mountains, the idyllic region is celebrated by architects for its subtle dignity. 'We decided to welcome this room, surrounded by a screen like a screen by the mountain ridge ahead, at twilight from "around sunset" to morning rather than at the typical morning to evening visiting hours,' says the design team.
Thus, during the darkest hours of twilight and early morning, the team drew inspiration from the remote location – the atmosphere of subtle shadows and dim light is embraced for its calm and stillness.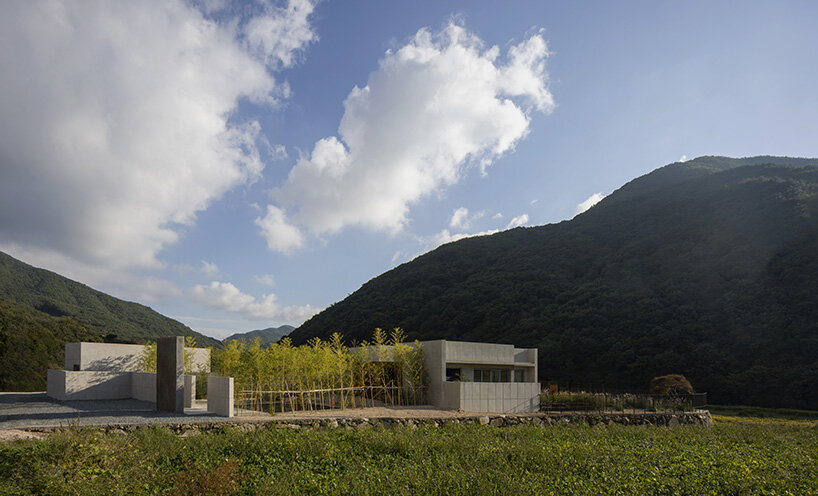 Images courtesy of 100A Associates | @100aassociates_official
a home in the middle of nature
In the early design stages, 100A Associates envisioned their Gyeongjuok house as a composition of large surfaces concrete Partitions that define concentric layers. The outermost entrance is guarded by a rough block of stone – a threshold, barrier and beacon – that leads to a garden courtyard filled with lush bamboo plants and a serene reflecting pool. The architects continue: 'The sound of the wind and the sunset projected onto the tranquil pond relaxes the body and heart, and by adapting to nature, increases the opening between the self and the outside world.'
The process of entering and passing this space is designed to emphasize the vast sky and imposing landscape, as the open-air courtyard introduces an enclosure while maintaining full immersion in the natural context. 'It humbly accepts the ambiance of earth while still only pursuing the immersive, idyllic beauty found in the stillness of uninterrupted stillness.'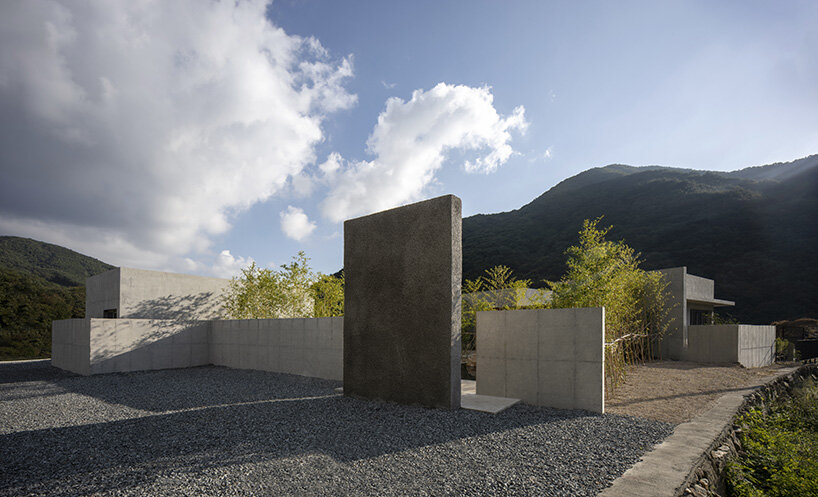 a celebration of the radiant sun
100A Associates poetically describes the spirit of the Gyeongjuok house: "The simple but flawless texture, observed upon entering after the faintly glowing rays of sunset, does not scatter the fragile light but captures it in fine detail.'
The architecture is curated to create an "artful friction" between the shadow and the ambient light reflected off the plain walls – one that is in constant flux with the passage of the sun. 'As such, the shadows entangled here and there in Gyeongjuok subtly imply the aesthetic of deeper and softer sounds and deeper, thicker sounds,' explains the team. 'We hope you enjoy the elegant, scenic taste in it.'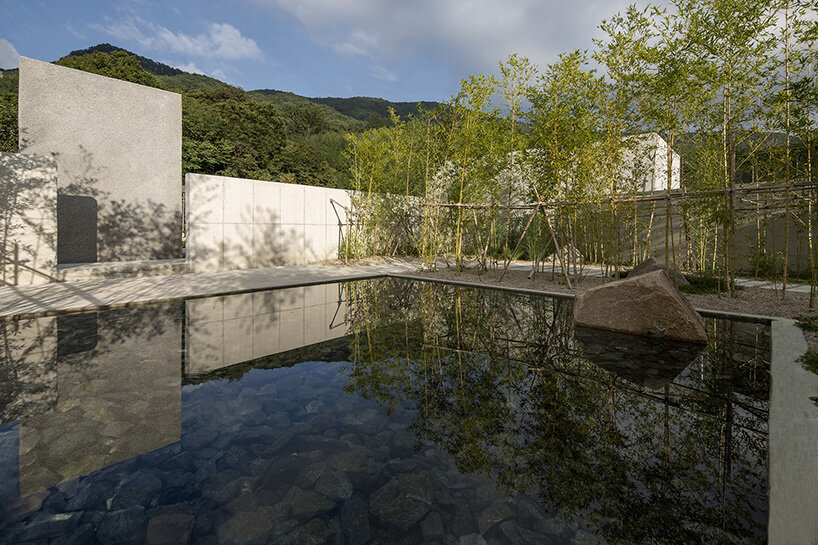 A mirror pond and bamboo garden occupy the open-air courtyard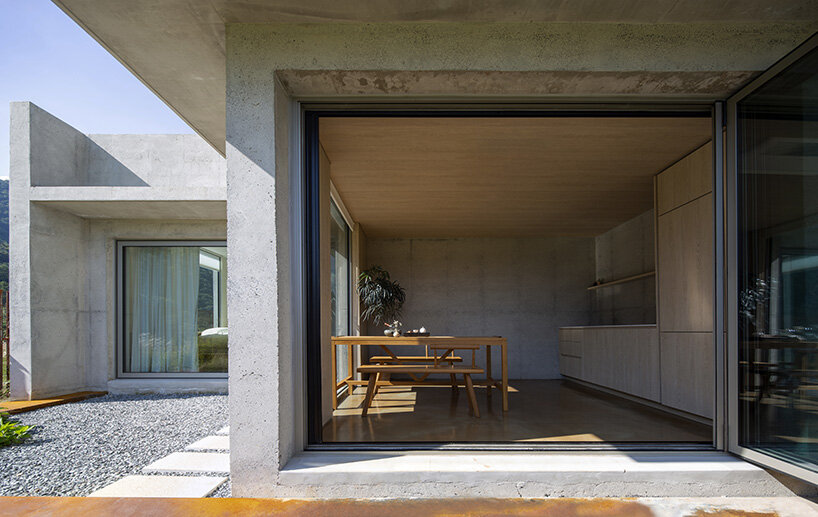 The interiors open wide to the curated grounds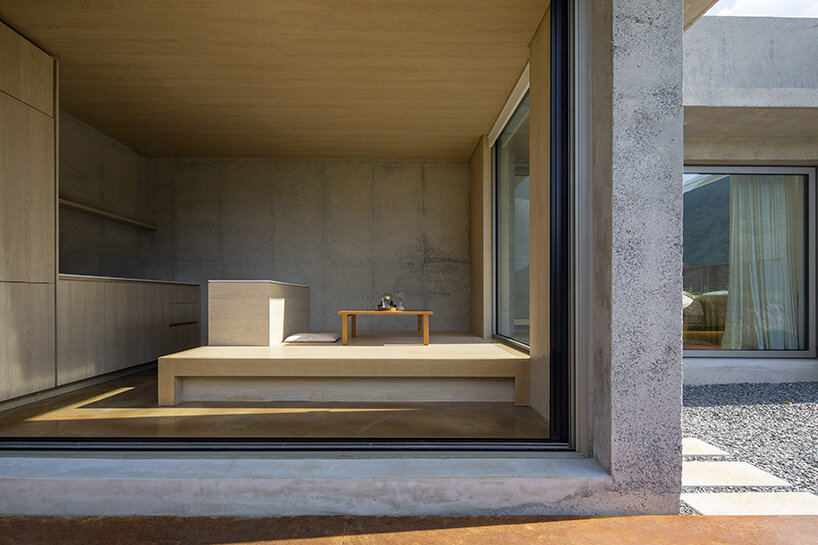 soothing natural sunlight floods the living areas with delicate shadows