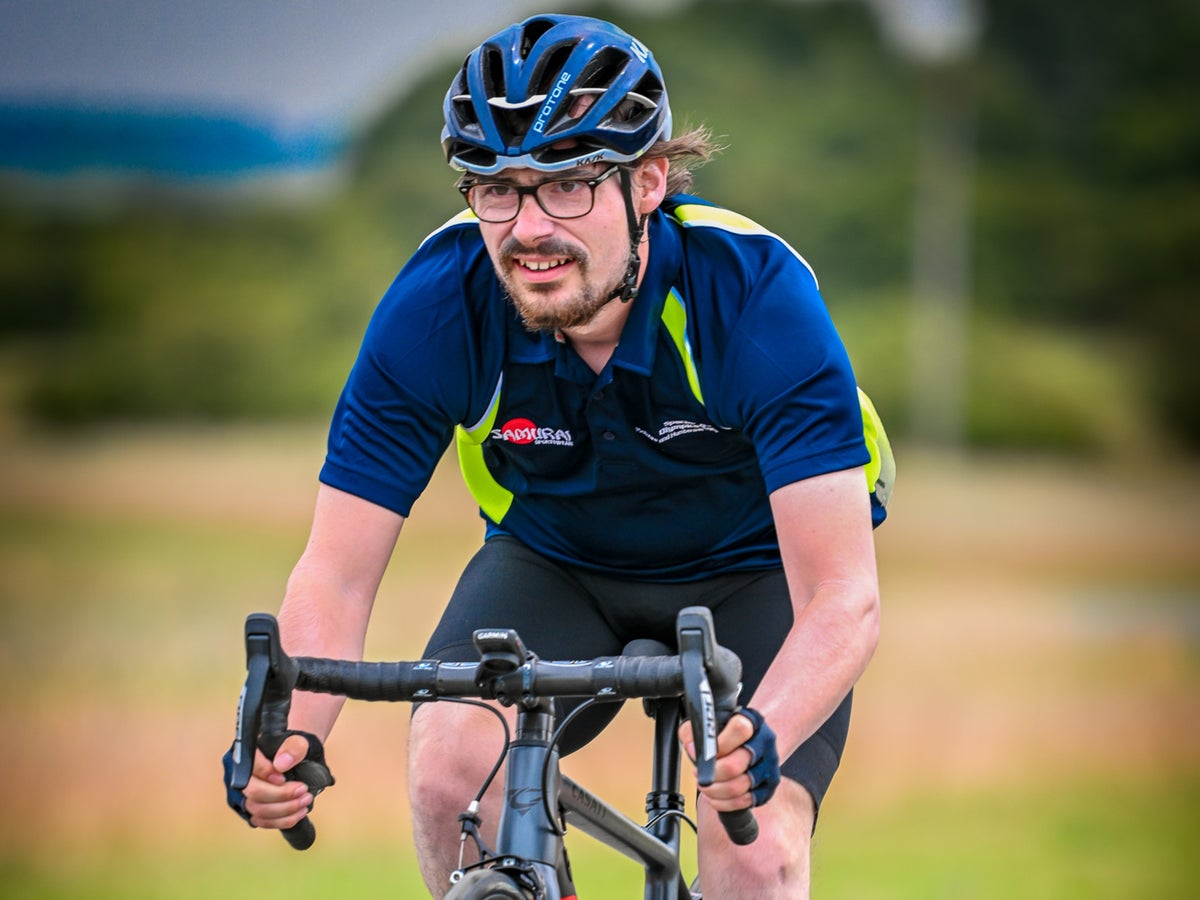 An inspirational Special Olympic GB athlete-turned-artist has captured the spirit of the Guinness Six Nations with vivid drawings of the Championship's six iconic host cities.
Niall Guite, a cyclist and member of Special Olympics Sheffield, took up drawing in lockdown and raised more than £6,000 for the charity with illustrations of 26 football stadiums.
His work was praised by Turner Prize winner Grayson Perry on social media and was exhibited at the Royal Academy of the Arts' summer exhibition last year.
Now Niall's artistic passion is Rugby's Greatest Championship and ahead of the 2023 tournament he has completed drawings of Twickenham Stadium, Principality Stadium, Stade de France, Murrayfield, Aviva Stadium and Stadio Olimpico.
"I've always been a rugby fan and watch the Six Nations every year," said Niall.
"The great thing about rugby is that all the fans are together.
"I wanted to honor the games and the best players I've ever seen by using colors to capture the uniqueness of each stadium and the support of each nation's home fans."
Special Olympics GB uses sport to empower children and adults with intellectual disabilities and improve their health and well-being.
The next Special Olympics World Games will take place this summer from June 17th to 25th in Berlin.
Jack Grealish is Special Olympics GB's Chief Ambassador. The Manchester City and England football star is working to increase the visibility of the charity's work.
Niall said: "Jack will bring a wider and younger audience to Special Olympics GB. It's great to have him on board and it's great to have him on our team!
"As an ambassador, he recognizes the impact that sport can have on everyone and he can help to include even more people."
In 2022, Trailblazer Niall became the first Special Olympic GB athlete to give a TED Talk as part of the University of Manchester's TEDx programme.
Niall, the calmest man in the green room, spent 12 minutes talking about his Art With A Purpose fundraising project and his journey with Special Olympics GB.
Niall said: "I was honored to have been invited and to represent people like me with an intellectual disability.
"I've worked very hard to get to this stage, it took me four months and a lot of editing to write the speech! I felt my message was really heard and I met some amazing people."
Niall started out as a basketball player, then switched to cycling to ensure he could continue to compete in Special Olympics.
He is training on track and cyclocross in preparation for the 2023 UCI Cyclocross World Championships.
"I wanted a sport that would challenge and push me as a person," he said. "My father is a cyclist, so it made sense to start there.
"The support from Special Olympics GB has been tremendous. I couldn't have done it without her."
Special Olympics GB is the UK's largest provider of year-round sports training and competitions for children and adults of all levels with intellectual disabilities. More than 6,500 athletes are currently registered and taking part in one of the 95 accredited programs in Scotland, England and Wales run by a dedicated team of around 3,500 volunteers. For more details on Niall's art, see NiallGuite.com