A South Korean court on Thursday dismissed a lawsuit for damages filed by Apple over allegations that the company intentionally slowed down the performance of older iPhones to force customers to buy new models (via The Korea Herald).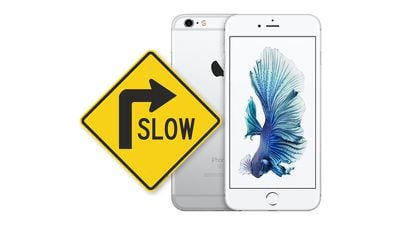 "The lawsuit is dismissed," a judge said briefly without explaining the reason for the ruling, dismissing the lawsuit brought by some 9,800 Korean smartphone buyers seeking 2 billion won ($1.64 million) against Apple demanded.
The ruling comes five years after a group of consumers filed a civil lawsuit seeking damages of 200,000 won each. The lawsuit, originally filed by about 64,000 plaintiffs, alleged that Apple tricked some iPhone users into installing a software upgrade that caused performance slowdowns so users would consider replacing their devices with new ones.
The case relates to Apple's introduction of power management features for older iPhones in early 2017 to prevent unexpected shutdowns during peak power usage for devices with dead batteries. These power management features throttle the processor on older iPhones with sub-optimal batteries, resulting in slower performance.
The power management features didn't see widespread adoption until late 2017, leading many customers to feel duped by Apple.
Apple denied misleading users, but later admitted that it slowed down some older iPhones with dead batteries during periods of peak power usage to prevent unexpected shutdowns. The company subsequently accepted that it should have provided a clearer explanation when it introduced the power management feature in iOS 10.2.1.
After an apology, Apple introduced a battery swap program that allowed all customers with an "iPhone" 6, 6s, 7, 6 Plus, 6s Plus, 7 Plus, and SE to swap out their batteries for a reduced fee through the end of 2018.
Apple also introduced better battery monitoring features in a later iOS update, including the ability for customers to disable the power management feature introduced in iOS 10.2.1.
The Korean ruling contrasts with similar lawsuits against Apple in other countries. Apple in 2020 agreed to pay up to $500 million to settle a long-running class-action lawsuit in the US accusing the company of "surreptitiously throttling" older "iPhone" models. Apple faced similar lawsuits in Belgium, Chile, Spain, Italy and Portugal.