I recently had the opportunity to personally get an in-depth look at Sony's new line of ES AV receivers at an event held in an uncharacteristically frozen Austin, Texas. Luckily the power stayed on long enough – freezing rain had shut it down for 120,000 Austin customers during my visit – to allow for an in-depth demonstration of these stunning models, the first new receivers from Sony in five years.
There are five new models in total: four ES receivers for the professional custom installation channel and one consumer model. All receivers share many of the same features, including Dolby Atmos and DTS:X decoding and multiple HDMI 2.1 ports with 8K, 4K 120Hz, Dolby Vision HDR and IMAX Enhanced support.
They also support Variable Refresh Rate (VRR) and Auto Low Latency Mode (ALLM), making them a future-proof option for gamers. Specific Sony TV and PlayStation 5 benefits include the pass-through of Auto HDR Tone Mapping and Auto Genre Picture Mode, features designed to optimize picture quality for specific PS5 games on compatible Sony Bravia TVs.
The ES models are designed to be fully integrated with many of the major whole home control systems on the market such as the Crestron, Savant and Control4. They're also Works with Sonos certified, which means they can connect to a Sonos wireless multi-room system.
STR-AZ7000ES: 13.2ch ($3,299.99)
STR-AZ5000ES: 11.2ch ($2,099.99)
STR-AZ3000ES: 9.2ch ($1,699.99)
STR-AZ1000ES: 7.2ch ($1,099.99)
STR-AN1000: 7.2ch ($899.99)
All receivers are available for pre-sale now and come with a 5-year guarantee.
The power output of the ES Series ranges from 100 watts per channel on the 7.2 model to 150 watts per channel on the 13.2 flagship. The 7.2 channel STR-AN1000 consumer model is rated at 165 watts. Sony's new receivers all feature a number of design changes meant to improve both sound quality and reliability, with new 32-bit DACs, large-capacitor power transformers and a frame buffer board chassis. The ES offerings have also been beefed up with a 200% thicker baseplate and 120% thicker sidewalls than previous models.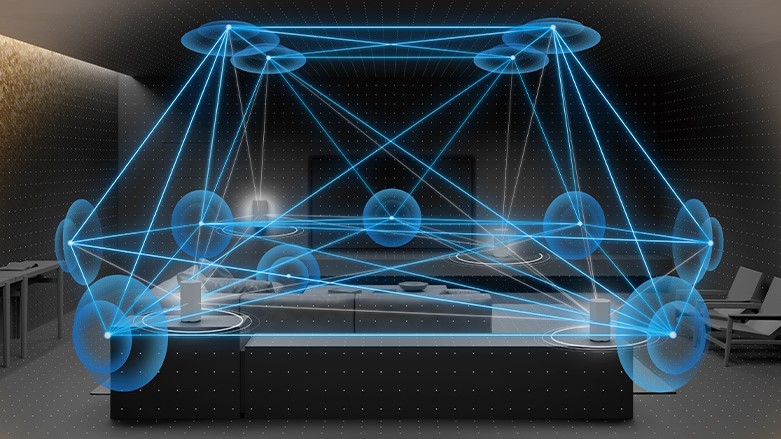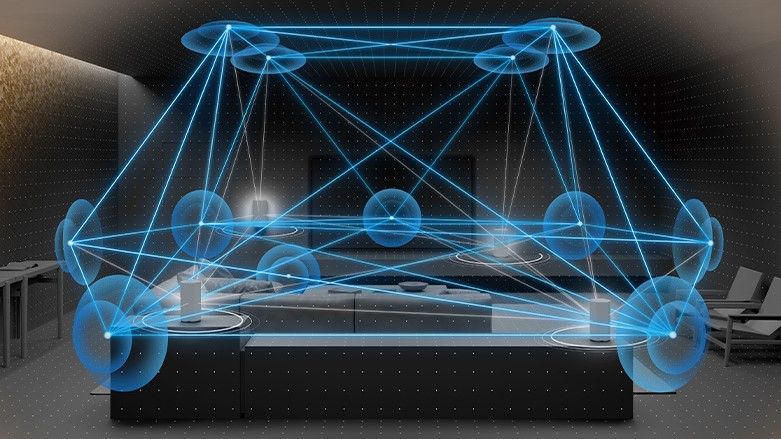 A new processing feature for Sony's 2023 line of receivers is 360 Spatial Sound Mapping. Previously used in the company's HT-A9 wireless speaker system, this can be used to fill in acoustic "gaps" in a typical 5.1.2 or 7.1.2 Dolby Atmos speaker configuration. 360 Spatial Sound Mapping is enabled via the company's new Digital Cinema Calibration IX, a feature that uses a stereo microphone to take variable height measurements of each speaker's distance, angle and sound pressure to create a 3D sound map of the room. Once that's done, press the 360SSM button on the Sony remote and 360 Spatial Sound Mapping will create phantom speakers between the system's actual speakers for an enhanced sense of immersion.
In addition to phantom speakers, the new receivers from Sony also support wireless. The company's SA-RS5 and SA-RS3S wireless models can optionally be added for use as rear channel speakers, and the same option applies to the SA-SW5 and SA-SW3 wireless subwoofers.
New audio options
Streaming music to Sony receivers is easy with support for ChromeCast, AirPlay 2 and Spotify Connect. Works with Sonos also means you can integrate the receiver into your home's wireless multi-room system and control music playback with the Sonos S2 app when a device like this company's Port is connected.
The new receivers are also Sony's first models to support 360 Reality Audio. Music encoded with Sony's proprietary Spatial Audio mixing format can be found on services like Tidal and Amazon Music Unlimited, and streamed to the receiver via Chromecast or from apps on a connected Amazon Fire TV Stick 4K or Apple TV Play 4K.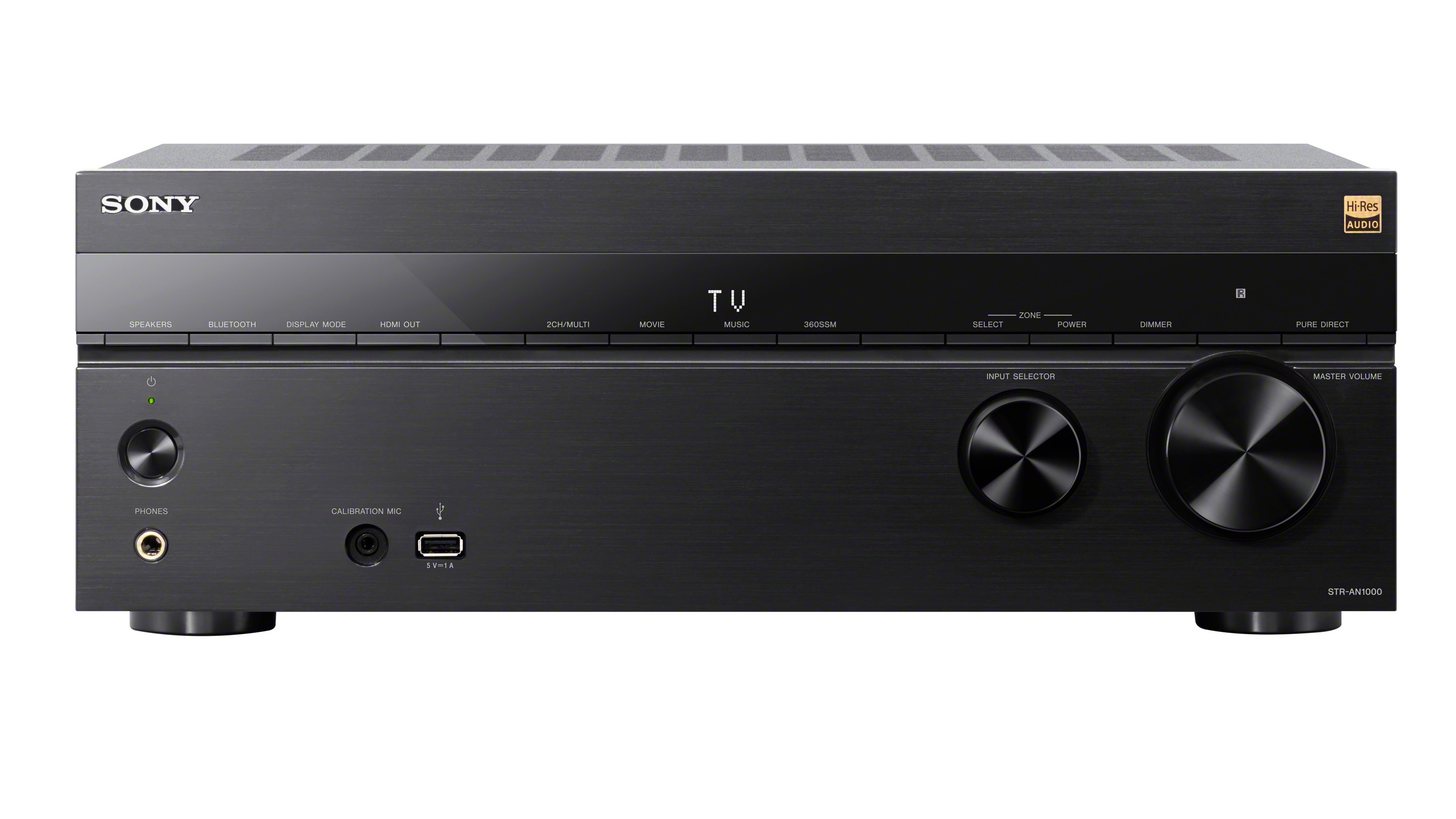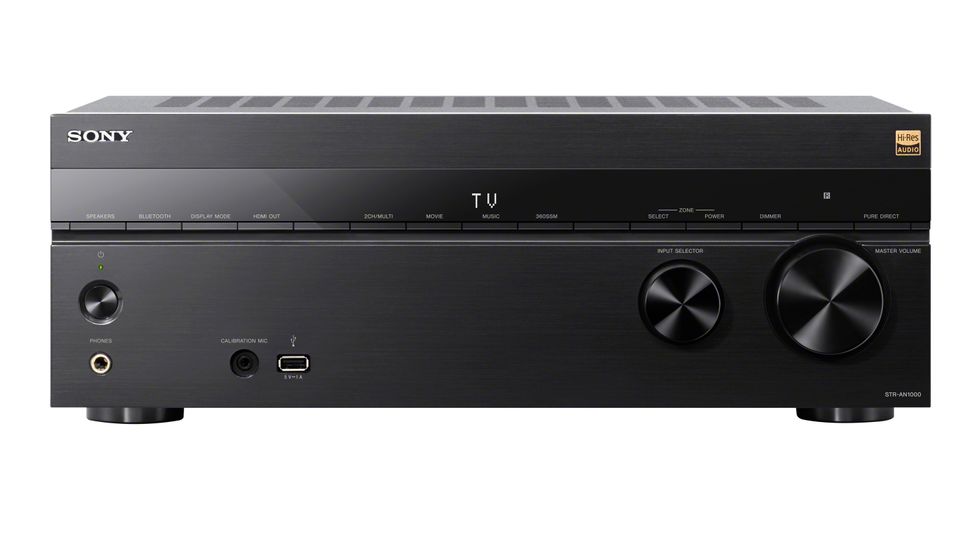 Analysis: A/V receivers are finally ready for the future
It's been a minute since we've heard from a new Sony AV receiver, but these latest models seem worth the wait. This delay may actually have been strategic on the company's part, since HDMI 2.1 hardware that supports the full range of HDMI 2.1 features, such as 8K and 4K 120Hz pass-through, was not readily available to manufacturers , some half-baked products enforcing a promise to enable more features in a "future firmware update".
The The best AV receivers now ship with full HDMI 2.1 support, making them the perfect next-generation home theater companions PlayStation 5 And Xbox Series X | S consoles. Sony's latest models fit right into this category, while also offering a full range of technologically advanced expansion options, including Works with Sonos and other whole-home integration features.
At Sony's Austin event I had the opportunity to hear music encoded in 360 Reality Audio (get through, by HER and Chris Brown), and the adventurous object-based mix made liberal use of 360-degree space. Two-channel music can also be upmixed to 360 Reality Audio, allowing this feature to be applied to legacy sources as well.
The home theater demo room, where I watched movie clips and listened to music, was powered by Sony's new flagship STR-AZ7000ES, and the 9.6.4 presentation – featuring no fewer KEF speakers and subwoofers – was powerfully immersive. There were so many speakers available that the receiver's 360 Spatial Sound Mapping was not needed!
I'm sure the 360SSM will improve the performance of my own 5.1.2ch system and as Sony sent me an STR-AN1000 to test I'll be able to report on that soon.