India's first recyclable sustainable toilet
Shikha Doogar, Shridhar Rao, Rana Sarkar and Manavi Dixit have harnessed the power of construction to reshape global challenges and provide sustainable solutions of India first 100% recyclable Toilet in Amritsar to improve public living standards. The city, like many others across India, has long struggled with inadequate amenities such as; Public toilets and widespread abuse of these spaces.
To combat this problem, an initiative funded by Ruhani Verma was launched to build a sustainable toilet module. Constructed from a series of sustainable building blocks, the domed toilet takes its form from fully recyclable materials, including Silica Plastic Blocks (SPB), which breathe new life into two key wastes – foundry dust and single-use plastic – for a broader social initiative.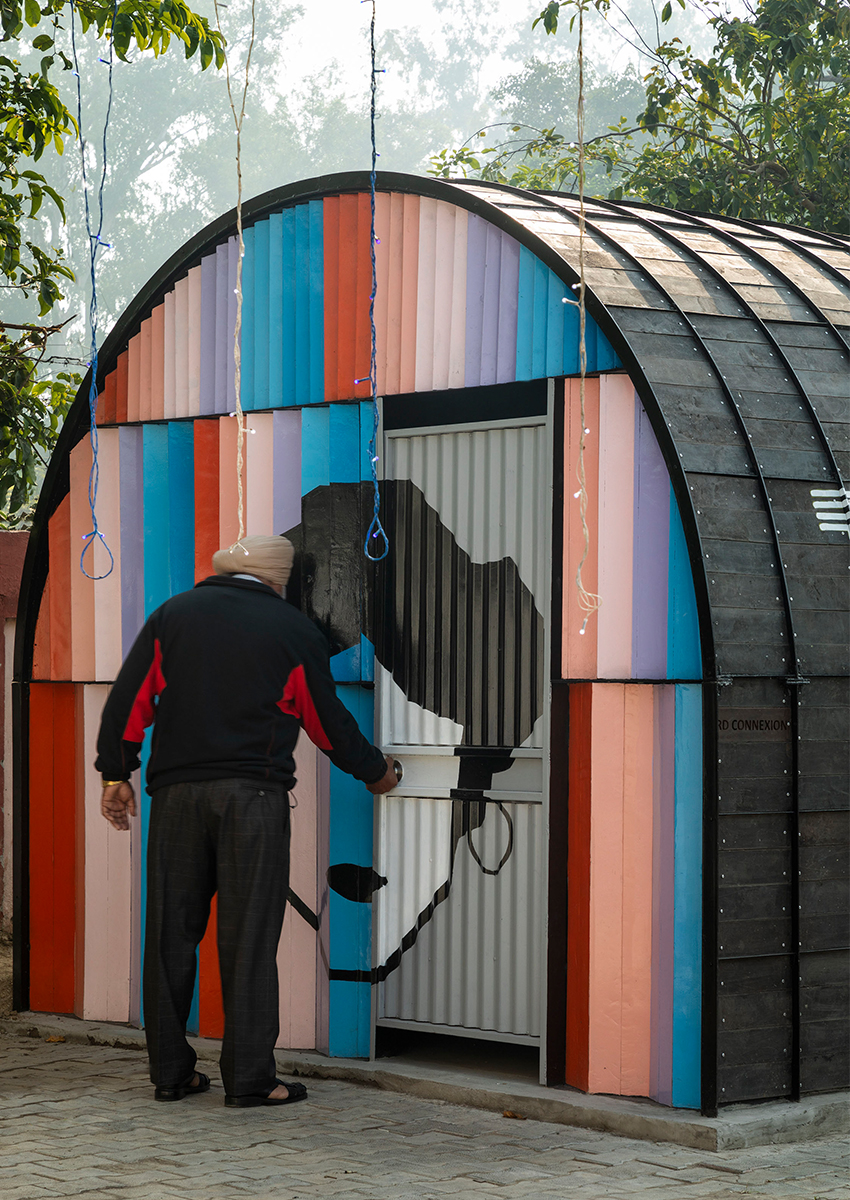 all images courtesy of the author
a colorful sustainable solution to global problems
Many cities across India struggle with inadequate access to public facilities. In addition, measures taken by the government to install facilities have been in vain due to misuse and abuse of the already scarce public toilets. The sustainable toilet module in Amritsar is designed to create equal access and improve living standards in the public space through construction.
The toilet was designed using 100% recyclable materials including SPB, PVC pipe, MS angles and HDHMR sheet. SPBs have been used for their sustainable and recyclable construction properties as they are made from plastic waste and harmful foundry dust. Because of their unique properties, the block can be taken down and then shipped back to a unit to be shredded, re-extruded, and reused. "The mechanism of the product justifies all the requirements to become a stronger and faster help to facilitate this initiative." explains Shridhar Rao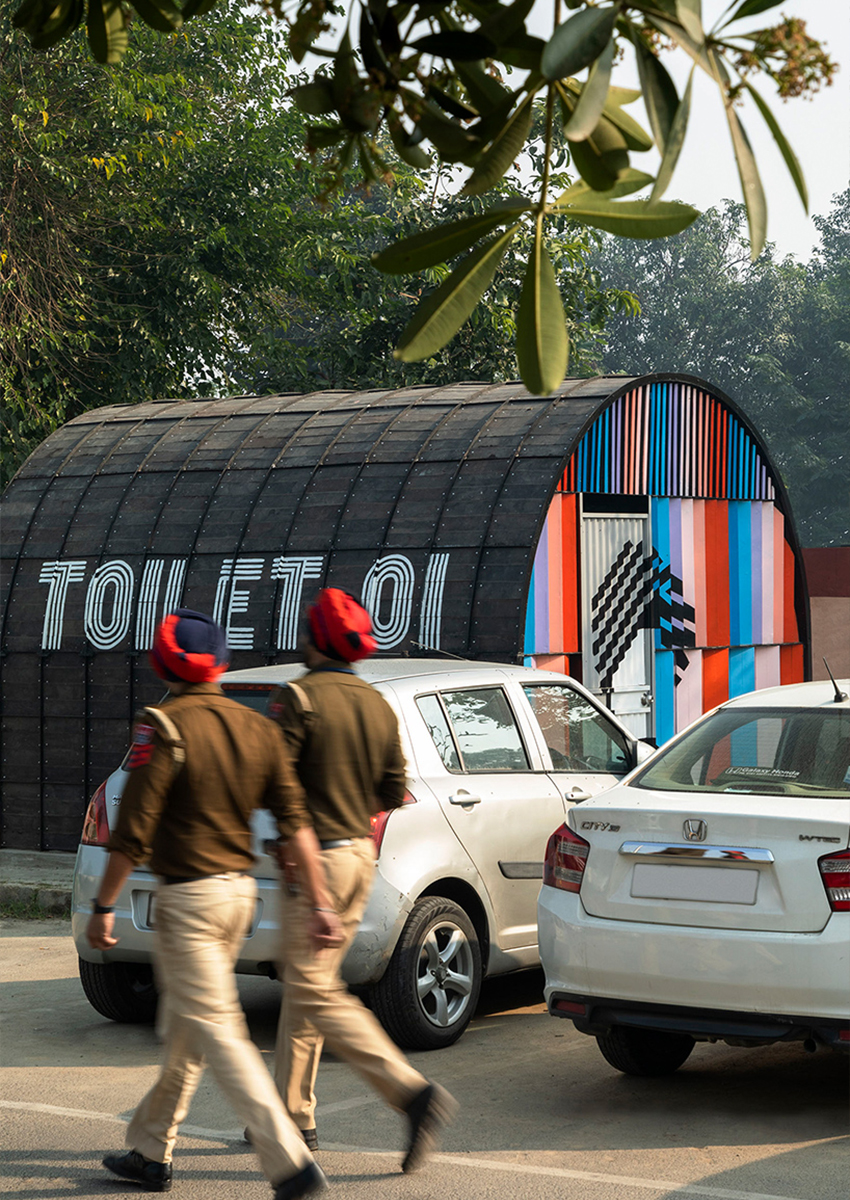 Each toilet module consists of two products made of SPB, namely 1000 flat boards and 150 Lego bricks. These blocks are fully customizable and reusable, increasing the efficiency of this toilet as a sustainable solution. The unit is made on a frame of MS T-profile and MS flat panels in the walls and ceiling. All sides are then aesthetically clad with 15mm thick SPB planks and the interior partitions are further finished with Lego bricks. On the front, the planks are painted with a corrugated iron door. The module's construction system is simple but elegant and can be quickly assembled or disassembled as required.