Manas Bhatia envisions a sustainable settlement on Mars
Unite the potentials AI Tools ChatGPT and Occasionally, Manas Bhatia has envisioned a futuristic city on Mars, reshaping its barren, rusty landscape with overgrown, habitable vegetation and huge futuristic pods of greenery. Despite its surreal scenario, the conceptual city aspires to house a highly efficient and sustainable community adapted to thrive in the challenging conditions of the red planet.
In his recent series, ranging from urban planning to architecture to interior design, Bhatia's structures exploit the scarcity of materials and energy sources by turning to hydroponics. As such, the sci-fi settlements are primarily inspired by the elements and forms of desert cacti. Designed to efficiently conserve resources – similar to how cacti are able to survive in harsh desert conditions on Earth – the structures will be planned with an emphasis on adaptability, energy efficiency and self-sufficiency.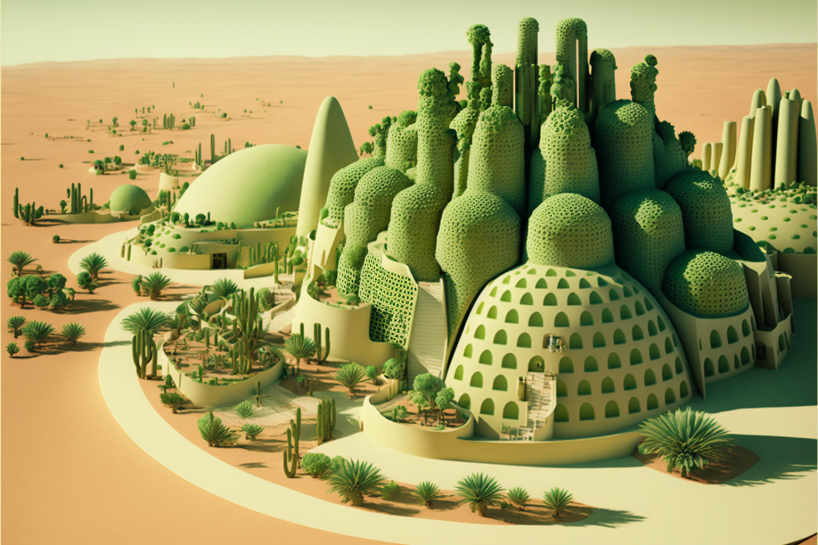 Life on the Red Planet | all pictures by Manas Bhatia
Hydroponics transform cacti into sci-fi habitats
the Architect and visual artist The latest design project explores the solar system set on Mars in the future. "Imagine it's the year 2187 and Mars has become a busy hub of activity." he notices. "People have lived on the red planet for over a century, and the once barren landscape is now dotted with cities and towns." The city's design draws primarily on desert cacti, known for their ability to survive in harsh and unforgiving environments as they conserve water and protect themselves from the intense sun. Manas Bhatia studies their design principles and mechanics, emulating the values ​​of plants to envision a city that can thrive in the harsh conditions of the Red Planet.
The proposed city integrates sustainable technologies such as solar power and water recycling systems, much like cacti can store water in their thick stems. In addition, the urban planning and architecture incorporate shading and cooling systems to protect residents from the planet's high temperatures and radiation.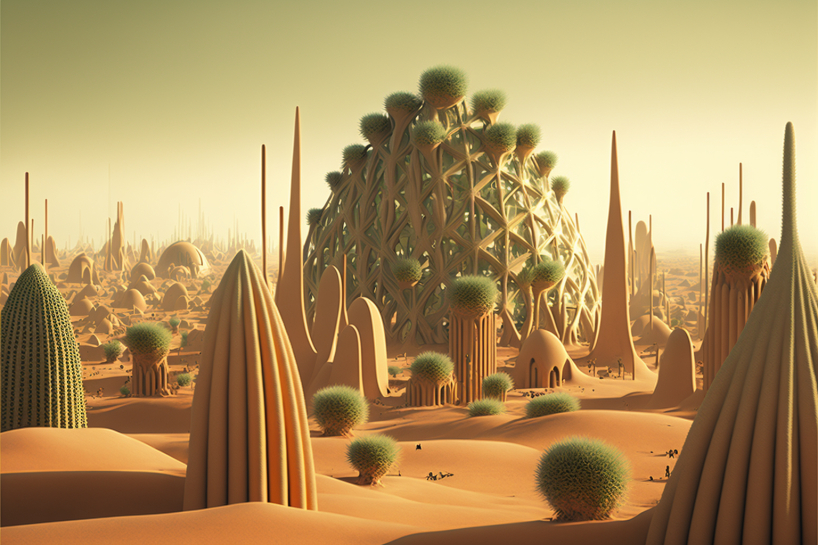 a city inspired by desert cacti
unite chatgpt and midjourney for an AI generated narrative
Manas Bhatia's latest futuristic concept takes it a step further with its explorations of AI-generated products. Going beyond his previous use of the Midjourney design tool, he takes on ChatGPT to conjure a narrative after providing the AI ​​with original design concepts and specific elements of a building created by the artist himself. The output narration was then used in part as midjourney text prompts to visualize the whole concept.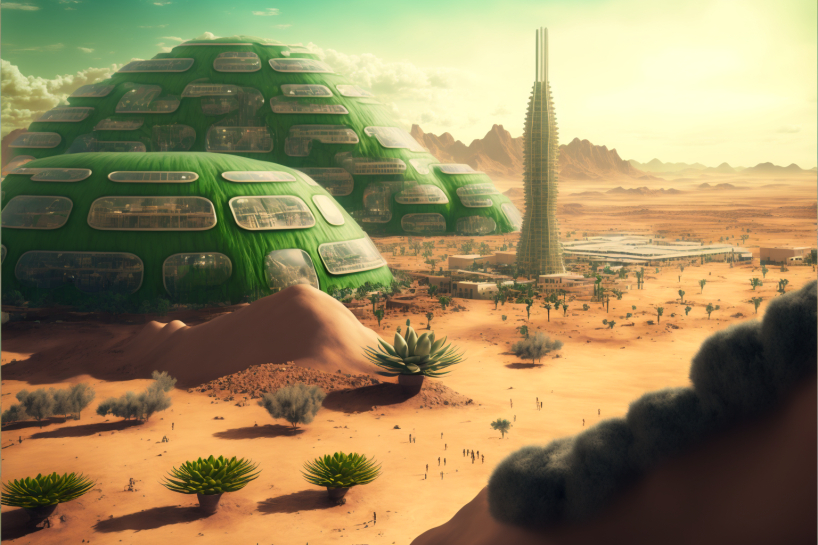 ChatGPT conjured up an original narrative, which was then visualized in Midjourney
"This combined use of AI tools can greatly assist architects in the design process, as it allows for the rapid creation of visual representations of their ideas, which can then be easily shared and discussed with clients and other members of the design team. In addition, it allows for more efficient iterations and experiments with different design concepts as visualizations can be generated quickly and easily. This can ultimately lead to more creative and functional designs, as well as an overall streamlined design process. notes Bhatia.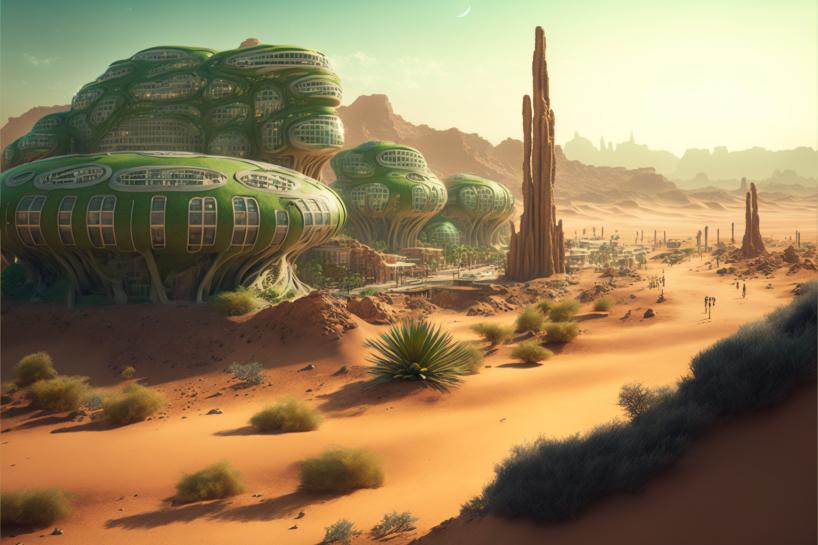 The sustainable, energy-efficient structures adapt to the harsh conditions of the planet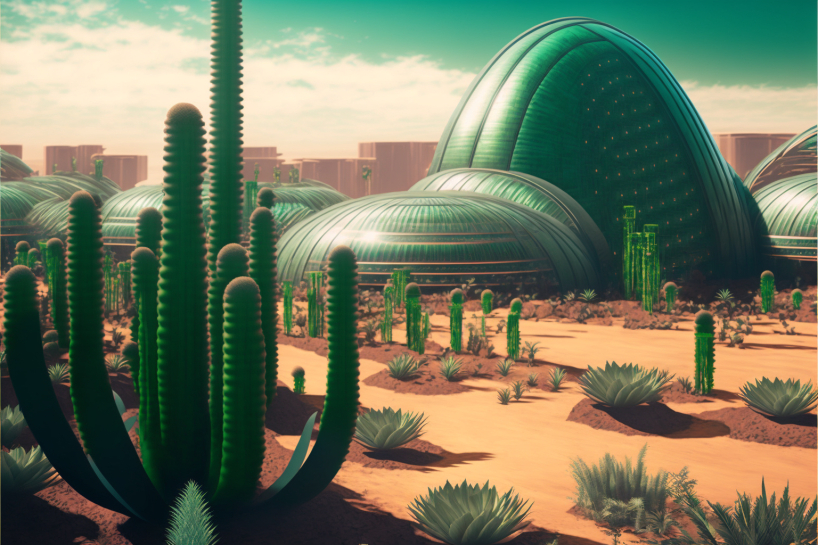 The city integrates solar energy and water recycling, mimicking the ability of cacti to store water in their stems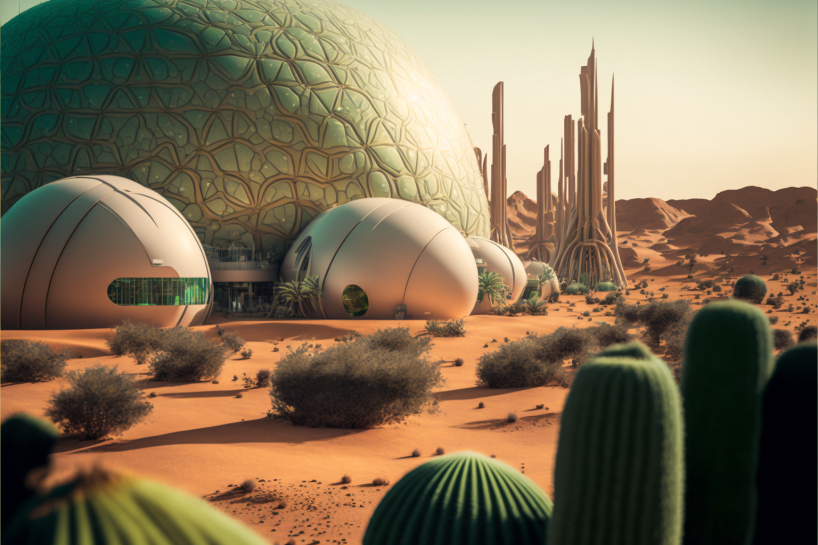 Manas Bhatia's design turns to hydroponics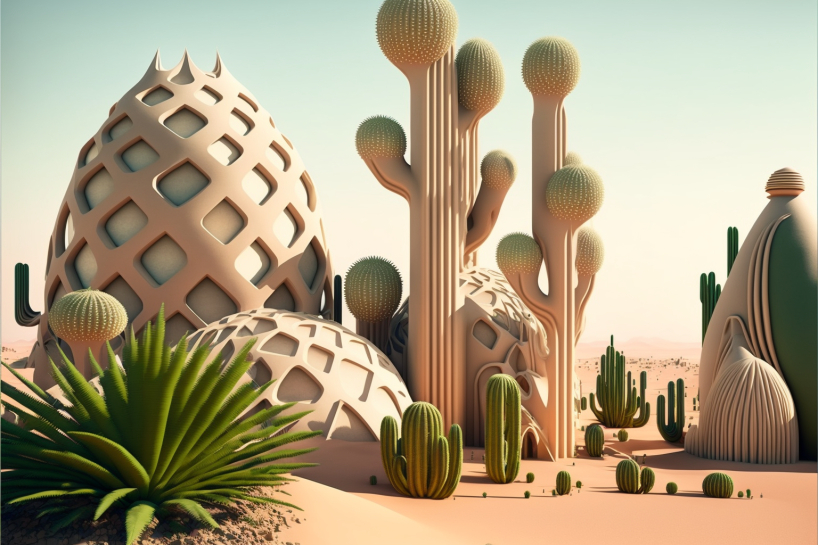 the series transforms Mars; rusty landscape with overgrown habitable vegetation and huge futuristic pods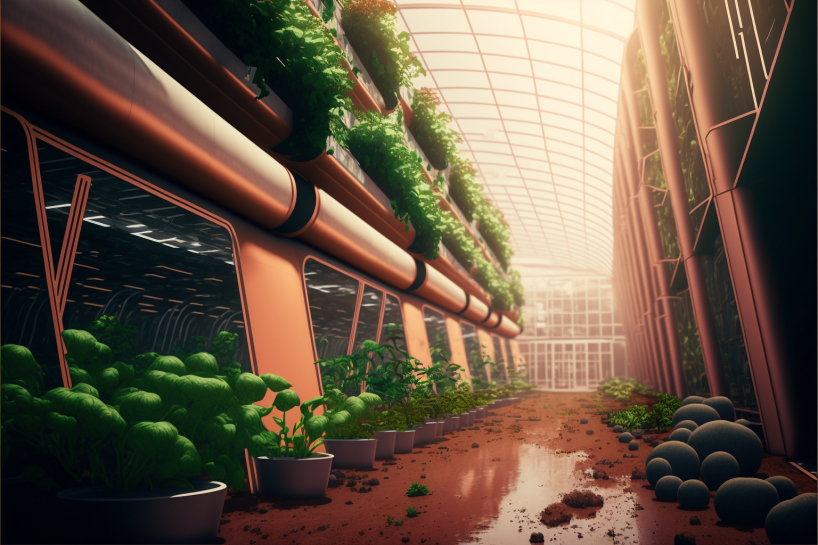 Project info:
Surname: Life on the Red Planet
Designers: Manas Bhatia
Programs: ChatGPT & Midjourney
designboom received this project from ours DIY submissions Feature where we invite our readers to submit their own work for publication. Check out more of our readers' project submissions here.
edited by: ravail khan | design boom