Karim Nader pays tribute to Philip Johnson's glass house
Architect Karim Nader's "Glass House" in Baakline, a town in New York, is nearing completion mount Lebanon Chouf District, 45 kilometers southeast of Beirut. This tribute to stone, steeland Glass to the eponymous project by American architect Philip Johnson in 1955 takes a rural and ecological twist, stemming from a personal reinterpretation of traditional elements in the modernist icon. According to Nader, his interpretation of the "glass house" hybridizes Johnson's approach, resulting in a less dogmatic and more adaptable outcome home design that responds to its context.
'Faced with the unusual request of a glass house in the Chouf, we seek to combine the desired classic icon – its exposed black steel construction, oversized glass and otherwise warm, earthy materials – with the technologies of the time and the heritage of our village architecture,' writes the architect.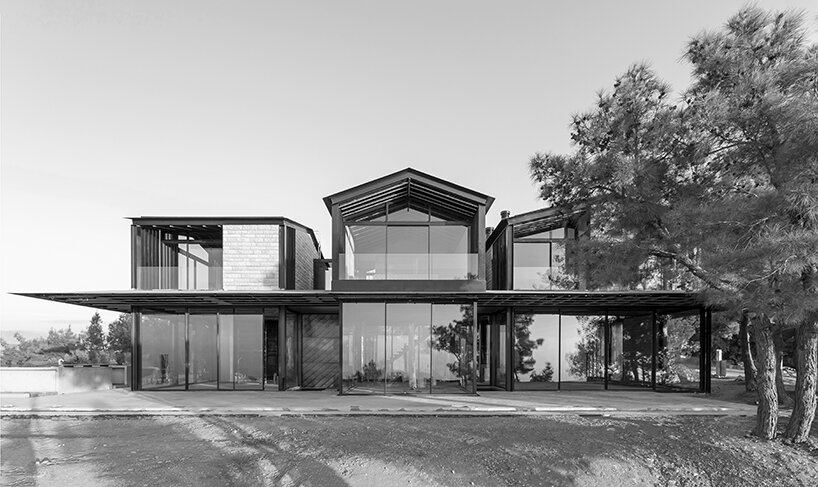 all images © Dia Mrad (unless otherwise noted)
BUILDING A hybrid structure of interconnected units
Karim Nader (see more here) composed the "glass house" without concrete. Instead, he combined an exposed, minimal steel structure with natural stone masonry to create a strange hybrid that stacks three small pavilions on a thin glass panel with a cantilevered ceiling.
Programmatically, the ground floor plan articulates around an openable, high-tech central living room and bar bordered by two reflecting pools, a fireplace on one side and an open kitchen and dining area on the other. A system of minimal aluminum posts largely blurs the house boundary, while the wooden ceiling panel provides the necessary warmth and shade. Above, three sloping volumes house children's bedrooms and a master suite overlooking the Chouf area.

The "glass house" in the Lebanese district of Chouf is nearing completion
celebrates the rural landscape of lebanon
In addition, at the intersection of the north and west terraces, right-angle panoramic views open towards Beirut, Deir el Qamar and Beiteddine, extending to an extensive garden of olive trees, pine trees, play areas and a pool with guest area below.
The heavily textured stone construction is carried into the interior, reaching the bedrooms, bathrooms and changing areas. Between the three pavilions, two glazed passageways reinforce the immersion of residents in the landscape, while photovoltaic panels, rainwater collection and other innovative energy systems almost completely cover the roofs.
'In black and stone, Johnson's steel and recycled stones from the ruins of nearby houses, our vernacular tradition advances with the advent of new technologies and a globalized exposure to the modernist international style to enjoy the pleasure of being in rural Lebanon today,' concludes Karim Nader.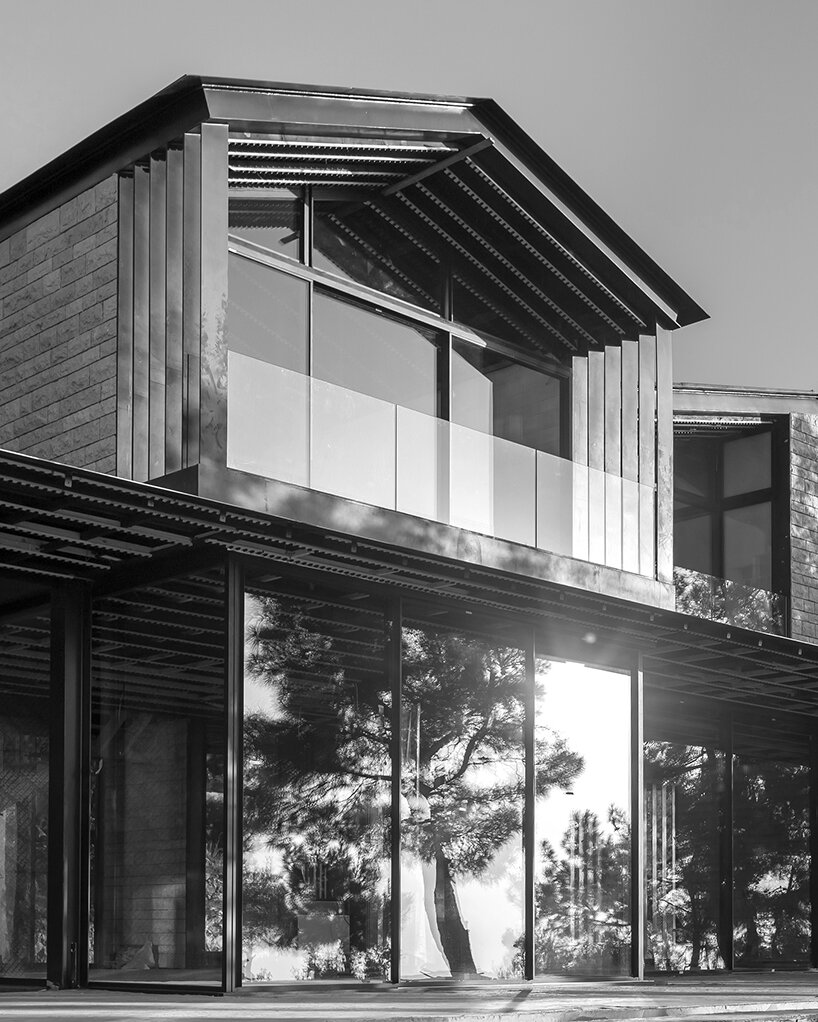 Reinterpretation of Philip Johnson's famous 1949 design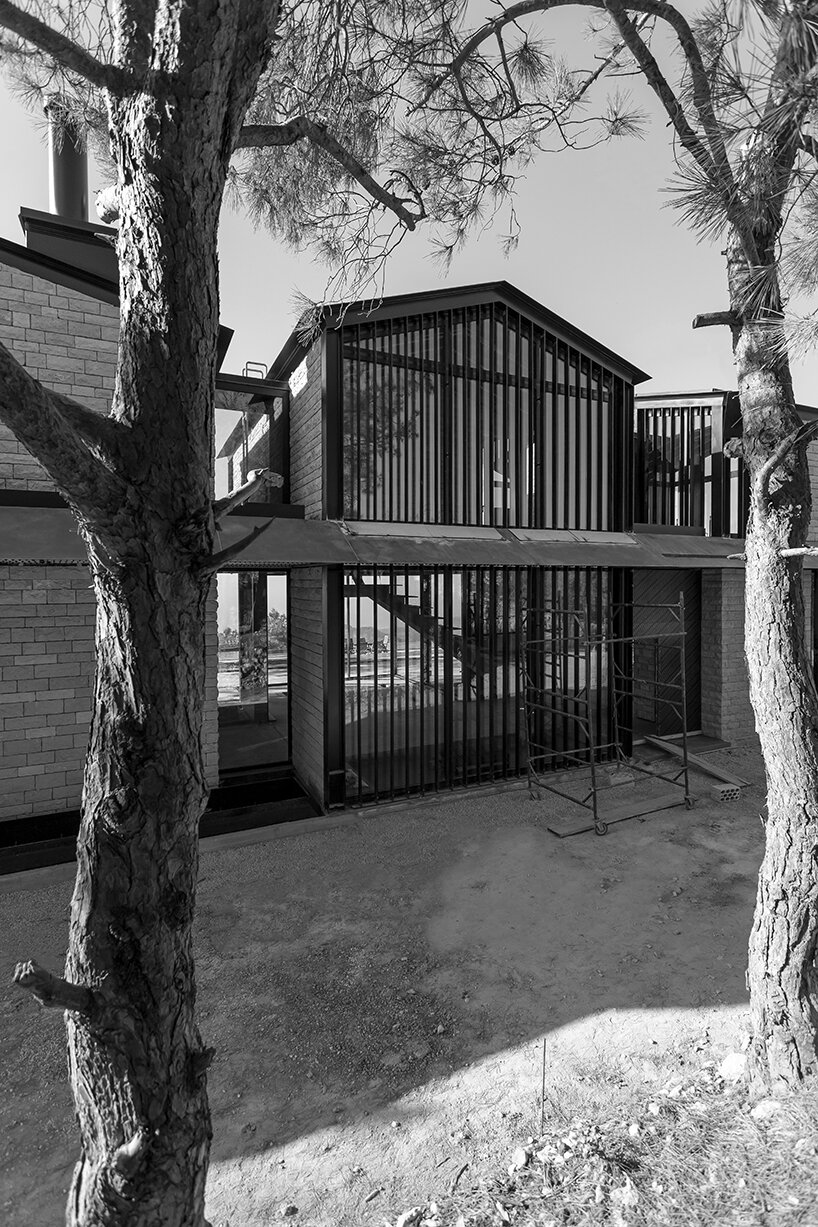 a composition of steel and stone masonry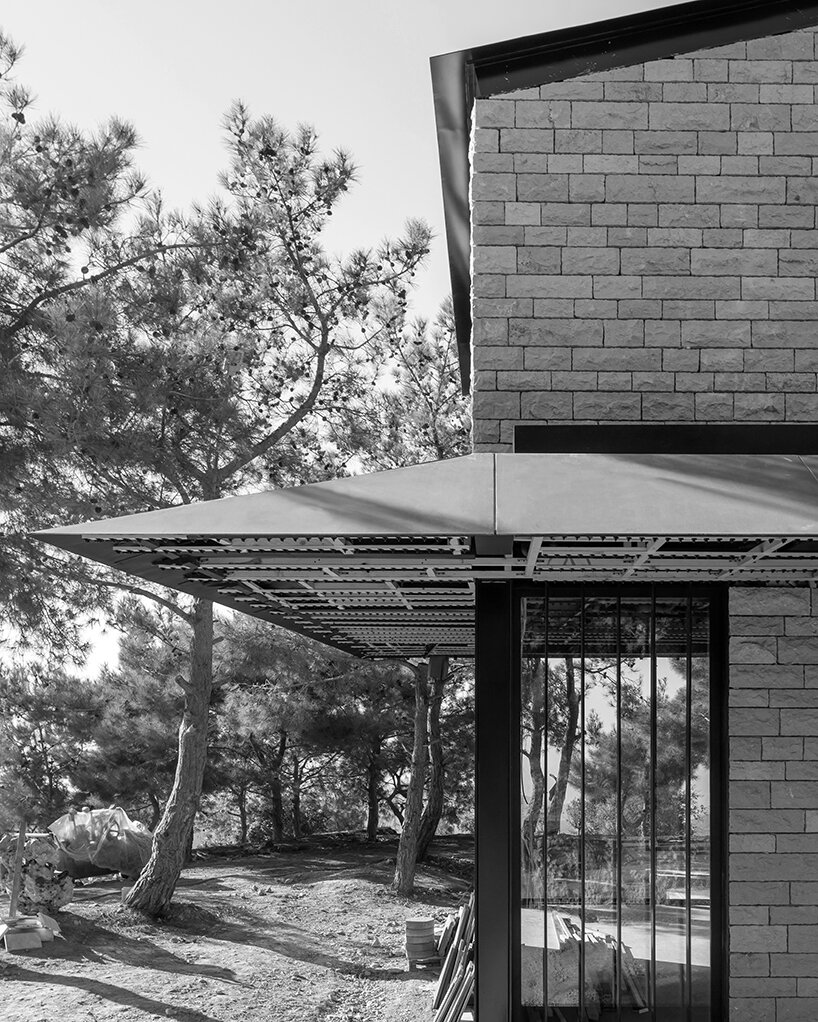 Close-up of the cantilevered center section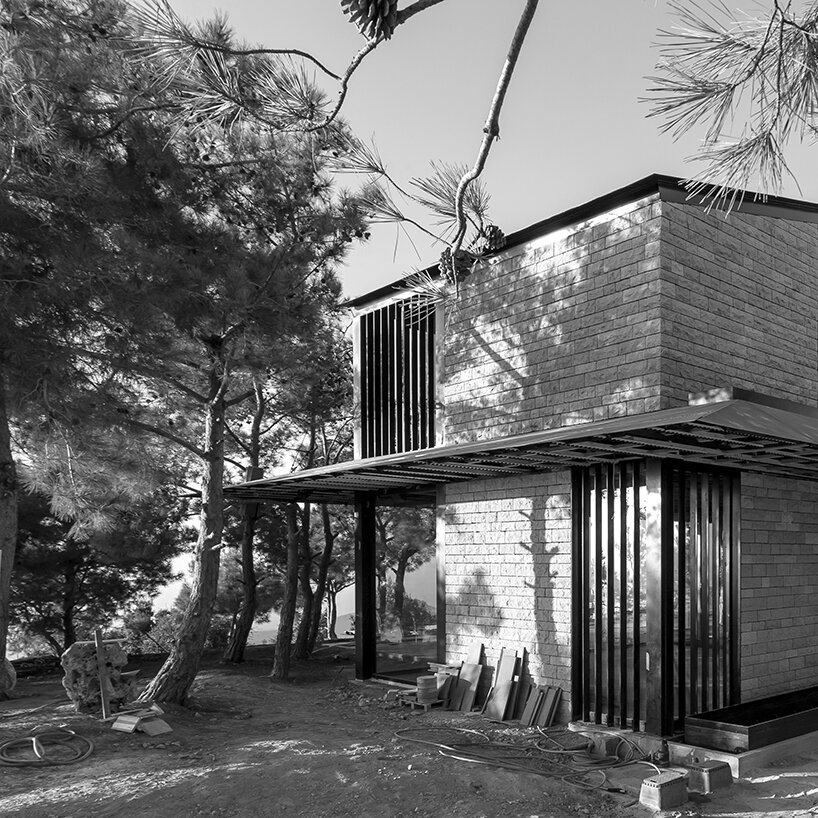 The strongly structured stone construction is carried into the interior
1/3
Image © Marwan Harmouche
Image © Marwan Harmouche
Image © Marwan Harmouche
Project info:
Surname: glass house
location: Baakline, Chouf District, Mount Lebanon
completion date: Probably spring 2023
entire area: 500 sqm
client: Private
architecture: Karim Nader Studio | @karimnaderstudio
project team: Karim Nader, Karina el Hage, Christy Layous, Elie Christian Naameh, Elias el Hage
structural analysis: Eli Turk
MEP engineering: Office of Elias Abou Khaled
landscape design: Imad Gemayel – IGA | @iga.studio
house photography: Dia Mrad | @diamrad (color), Karim Nader (black and white)
model photography: Marwan Harmouche | @marwanharmouche