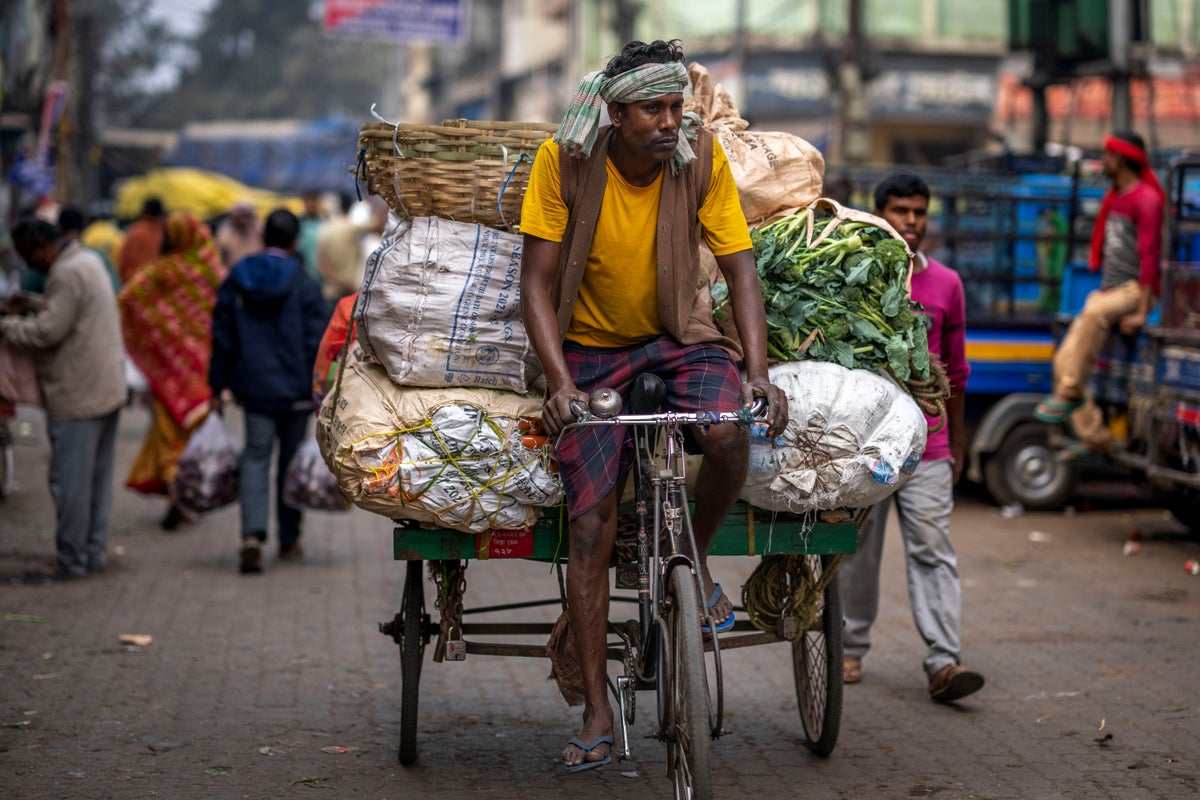 Prime Minister Narendra Modi's government submitted an annual budget of $550 billion to parliament on Wednesday, which would see capital spending increase by 33% to boost economic growth and create jobs ahead of next year's general election.
Finance Minister Nirmala Sitharaman said private investment had surged in the wake of the pandemic and the government should focus on spurring growth.
India's economy is expected to grow 7% in the fiscal year ending March. The government forecasts growth of 6% to 6.5% for next year. But the government is struggling to create enough jobs for its 1.4 billion people.
Finance Minister Nirmala Sitharaman said that after the pandemic, from which the Indian economy has recovered, private investment has flowed in and it needs to focus on spurring growth.
"The budget makes it necessary again to boost the virtuous cycle of investment and job creation," Sitharaman said.
India's economy surpassed that of the UK last year to become the fifth largest in the world. Its population is expected to overtake China's this year. According to the Center for Monitoring the Indian Economy, the unemployment rate was 8.3% in December, down from 6.5% in January 2022.
The government is targeting a budget deficit of 5.9% of India's gross domestic product (GDP) for fiscal year 2023-24, down from 6.4% for this fiscal year.
Despite fears that the global economy is heading for a slump, the finance minister expressed confidence that the country's future is bright. "India is on the right track," she said.
Aside from increasing capital spending on building schools, bridges and other infrastructure to $122 billion, the budget focuses on expanding welfare systems and prioritizing "green growth" in line with India's commitments to fight and mitigate climate change .
Sitharaman said the government will provide free grain to vulnerable households under a $24 billion scheme. It will also increase its spending on providing affordable housing to the urban poor by 66%. The budget allocates $4.3 billion to help India meet its goal of becoming carbon neutral by 2070, but details on how those funds will be distributed have been unclear.
The budget will now be debated by both houses of parliament before it can be passed, which is likely to happen given Modi's party holds a strong majority.