Let's admit it; Social networking websites have become a part of our daily lives. Without them, our life feels boring and we feel trapped. Facebook is currently the leading social media platform that offers you all possible communication features that you can imagine.
It also has its mobile app available for Android and iOS. Although you must use the Messenger app to make voice and video calls, the Facebook app is mainly used for browsing the Facebook feed, watching videos, and interacting with the media shared on the platform.
However, a bug has recently affected many Facebook mobile app users. Users have claimed that their Facebook app shows "No data available" error when checking comments or liking of posts.
If you are an active Facebook user, the "No data available" error might bother you; Sometimes you even look for solutions to solve the problem. Therefore, this article shows some of the best ways to fix the no data available error message on Facebook. Let's start.
Why is Facebook saying no data is available?
The "No data available" error in the Facebook app appears while checking a post's comments or likes. For example, if a user clicks on the number of likes on a post, it will be displayed instead of showing the users who liked the post 'No data available'.
The same error also occurs when checking the comments on Facebook posts. The issue does not occur on the web/desktop version of Facebook; It only appears in mobile apps.
Now, there could be various reasons that could trigger the error. The most common reasons can be Facebook server failure, unstable internet connection, corrupted Facebook app data, outdated cache, bugs in certain app versions, etc.
Fix "No data available" error on Facebook
Now that you know why the error occurs, you might want to fix it. Below we have put together some simple steps to help you fix it No data available Facebook likes or comment error. Let's have a look.
1. Make sure your internet is working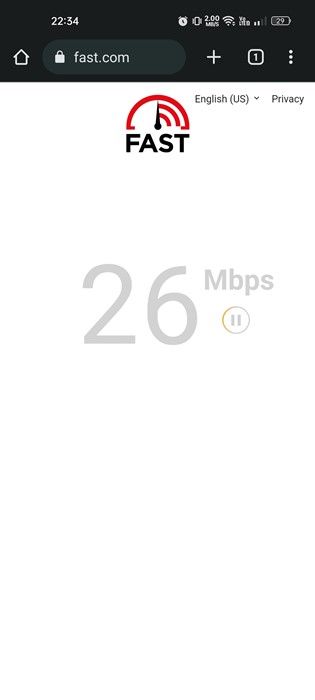 If your internet isn't working, the Facebook app may not be able to get the data from its servers, resulting in errors. You may even have trouble viewing the photos and videos that other users are sharing on Facebook.
Even if your internet is active, it can be unstable and often lose connection. So make sure you check your internet connection properly.
You can reconnect your WiFi or switch to mobile data and see if you still get the "No data available" error on Facebook. If the internet is working fine then follow the next methods.
2. Check Facebook server status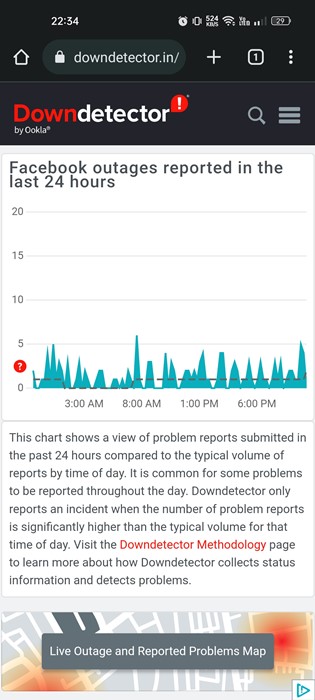 If your internet is working but you still get "No data available" error when checking comments or likes in Facebook app, you need to check Facebook's server status.
There is a possibility that Facebook is currently facing a technical issue or the servers are down for maintenance. In this case none of the functions of the Facebook app will work.
If Facebook is down, there's nothing you can do. You just have to wait and check the Facebook server status page at Downdetector. Once the servers are up, you can check the comments and likes of the Facebook posts.
3. Connect to another network
Suppose you use a WiFi network to use the Facebook app. You can try to connect to mobile data. Although this is not a suitable solution, sometimes it can fix the problem.
Switching to another network establishes a new connection with the Facebook server. So if there is an error in the network route, it will be fixed immediately. So if you're using WiFi, switch to cellular or vice versa.
4. Clear Facebook app cache
As mentioned above, outdated or corrupted Facebook app cache can also lead to such problem. The next best way to solve the problem No data available Facebook comments or Likes is by clearing the app cache. Here's what you need to do.
1. First, long press on the Facebook app icon and select "App info".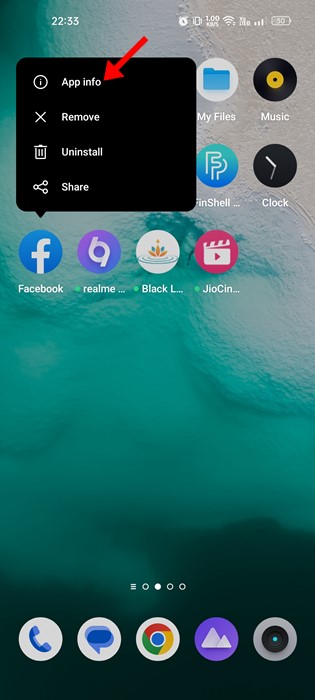 2. On the App Info screen, tap memory usage Possibility.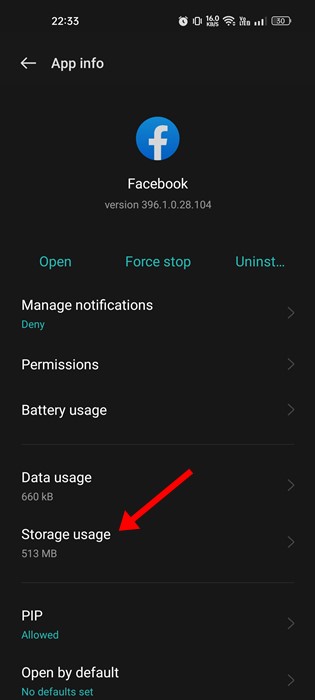 3. On the Storage Usage screen, tap clear cache.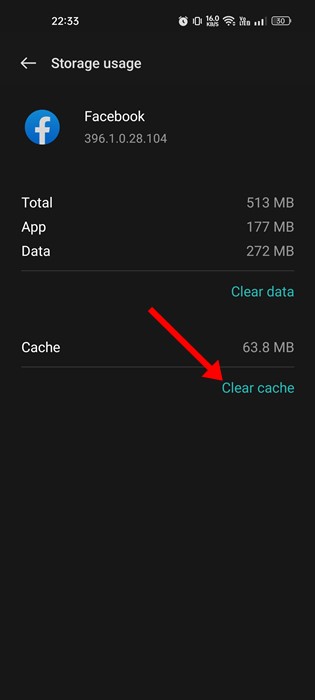 That's it! It's that easy to clear cache for Facebook app for Android.
5. Update the Facebook app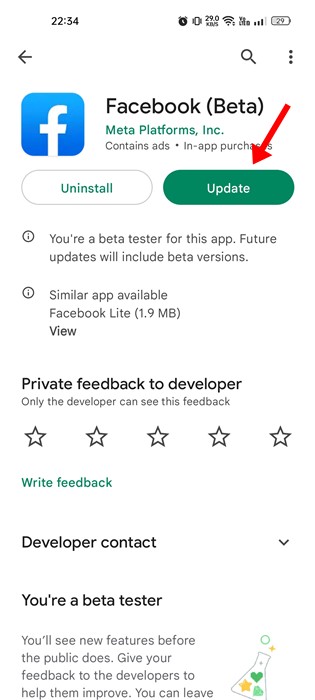 If you still see the "No data available" error when checking Facebook comments and likes, you need to update the Facebook app.
There may be a bug in the specific app version you're using that's preventing you from reviewing the comments. You can easily get rid of such errors by installing the latest version or updating the Facebook app.
So open the Google Play Store on Android and update the Facebook app. This should fix the problem.
6. Use Facebook in a web browser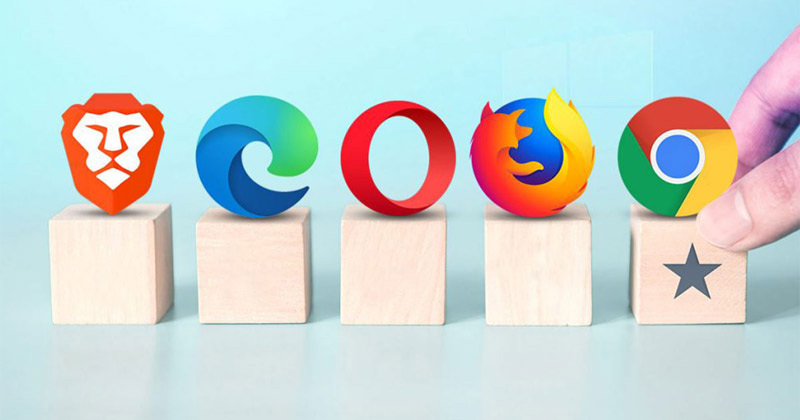 The Facebook mobile app isn't the only way to access the social networking platform. It is primarily intended for web browsers and you will have a better experience on social networks with it.
If Facebook is still showing the "No data available" error for certain posts, it is recommended to check those posts in a web browser. No data available error mainly occurs in Facebook app for Android and iOS.
Open your favorite web browser, visit Facebook.com and sign in with your account. You can check the number of likes or comments.
Also Read: Top 10 Free Facebook Video Downloaders
So, these are some of the easy and best ways to fix no data available error on Facebook. If you need more help fixing the "No data available" error message, let us know in the comments. If the article helped you, share it with your friends too.