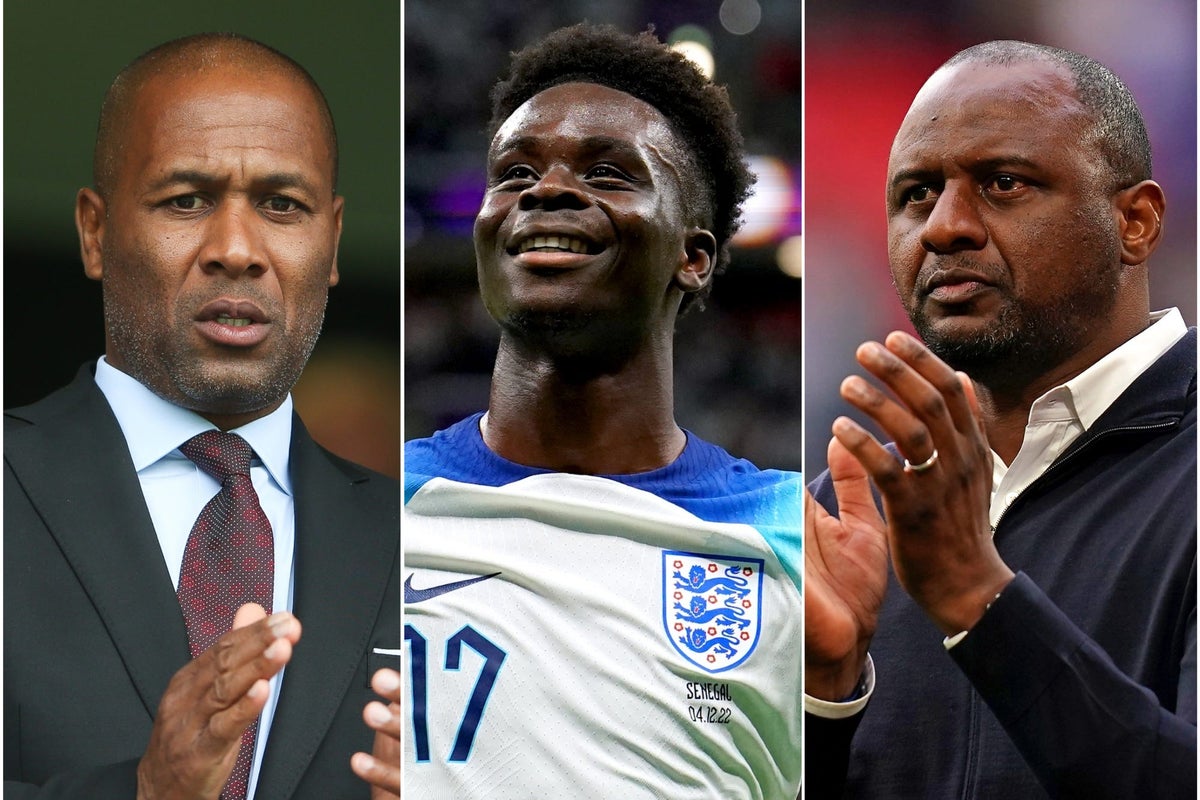 Football Black List co-founder Leon Mann says there is still "a long way to go to see better representation" in the game after the names voted on for the 2022 edition were revealed.
Among those on the list, which highlights leaders working in all areas of the game from within the black community, is Brentford non-executive director Deji Davies, the only black board member of a Premier League club who also chairs the inclusion advisory board at the Football Association is plank.
There's also credit for QPR's Les Ferdinand, the only black football director in the game, and Football Association board member Jobi McAnuff.
Crystal Palace boss Patrick Vieira, Burnley manager Vincent Kompany, England players Bukayo Saka, Raheem Sterling and Marcus Rashford and former lioness Lianne Sanderson are also included.
Mann, who co-founded the list in 2008 with sportswriter Rodney Hinds, said: "We are delighted to share another incredible and inspiring Football Black List. Black excellence shines so brightly in game and this list underscores that.
"I am particularly proud that the list now includes board members and managers at the top of the game, but we clearly have a long way to go to see better representation in football.
"However, we highlight those who lead the way. We are proud of these individuals and the impact they are making."
Hinds said: "The mix of elite and grassroots names on the list is exciting and underscores the great work that many in our community are doing in the football industry."
In October, the FA's second annual report on the Diversity Code in Football showed that English clubs were not delivering on their promised targets.
All Premier League teams and 32 English Football League clubs signed up to the code, which was introduced in 2020 to increase equal opportunities and encourage the recruitment of diverse talent in senior management teams, team operations and coaching structures.
While the FA, Premier League and EFL have enjoyed strong results, surpassing in seven of the eight targets for the 2021-22 season, clubs that have signed the code have seen a fall, particularly in the number of senior management hires for both female and black, Asian and mixed candidates.
Only 10.3 percent of candidates hired for senior club leadership positions were of black, Asian or mixed background, falling below the 15 percent target.
Regarding the coaches hired by men's clubs, 15.6 per cent of black, Asian or mixed backgrounds was below the target of 25 per cent, but a more positive result was seen in relation to the experienced coaches hired, achieving the 10 per cent target a figure of 21.2 percent.
Alongside Davies, Ferdinand and McAnuff, other names from administration on the list include Maheta Molango, chief executive of the Professional Footballers' Association, and Sarah Gregorius, FIFPro director of global policy and strategic relationships for women's football.
Jamaica striker Andre Gray, formerly with Burnley and Watford and now with Greek club Aris, and Leyton Orient's Charlotte Lynch are other players included.
Sanderson, now a TV and radio pundit, is receiving an LGBTQ+ award for his work to combat homophobia in society through football, as is Charlton Athletic Community Trust's head of ED&I, Dr. Michael Seeraj.
A panel of experts drawn from the football industry and the black community independently votes on the public's nominations to determine who makes the list.