Paco Rabanne has died in Portsall, France, aged 88.
The fashion designer's death was announced on Friday on his company's Instagram, along with a black and white portrait of him taken in 1999.
"The House of Paco Rabanne wishes to honor our visionary designer and founder who passed away today at the age of 88," reads the headline. "Among the most groundbreaking fashion figures of the 20th century, his legacy will remain a constant source of inspiration."
The statement continued: "We are grateful to Monsieur Rabanne for establishing our avant-garde heritage and defining a future of unlimited possibilities."
José Manuel Albesa, president of fashion and beauty at Puig, a fashion and fragrance label and Paco Rabanne's parent company, confirmed the news in a statement to multiple media outlets on Friday, adding: "Paco Rabanne has made transgressions magnetic to Parisian women who demand clothes made of plastic and metal?"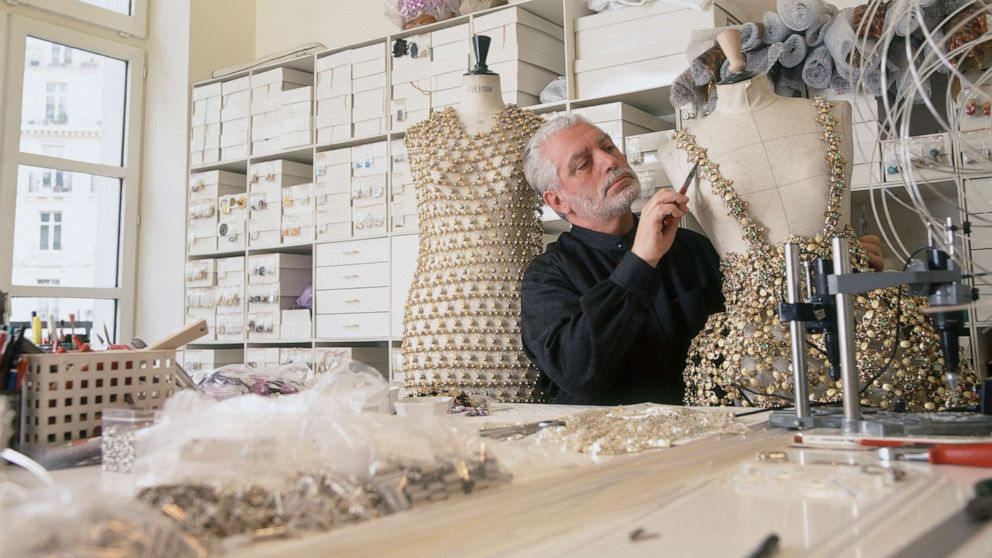 Rabanne founded his fashion house in 1966 and was best known for his space-age aesthetic. Many of his designs were a mix of futuristic metallics and lots of shine.
The late designer's debut collection was titled Manifesto: 12 Unwearable Dresses in Contemporary Materials and featured one-of-a-kind looks crafted from metal, paper, plaster and other ready-to-wear materials.
He also played a role in creating costumes for Jane Fonda's 1968 film Barbarella.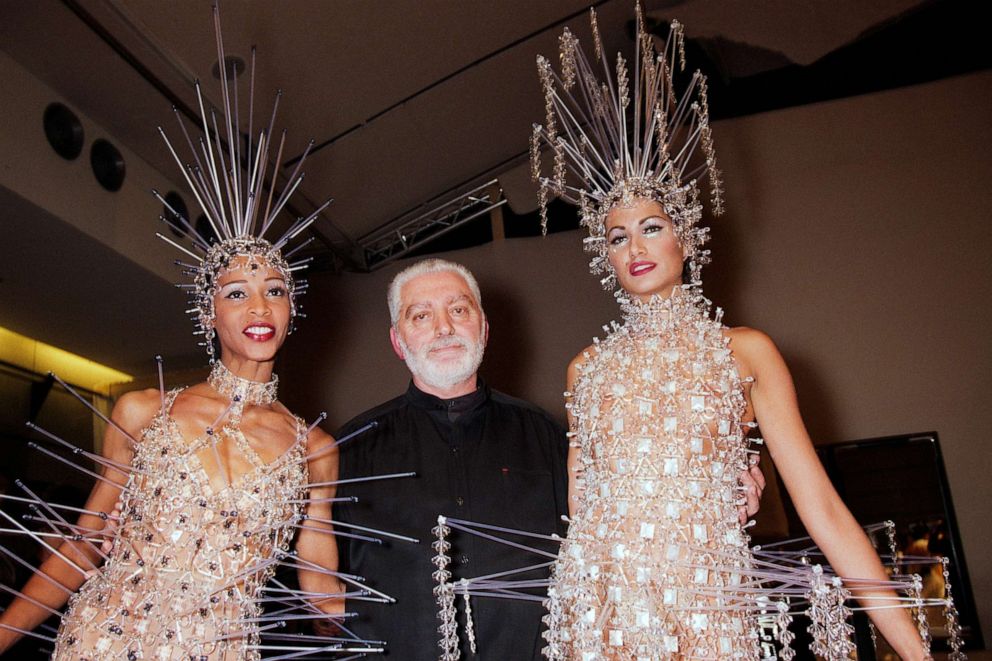 After being acquired by Puig in 1987, the designer retired just over a decade later in 1999.
While Rabanne's shop briefly closed, it was revived in 2011 with creative director Julien Dossena at the helm and several fragrances were launched under the brand.
The debut fragrance of the fashion house Calandre, which is available to this day, contains notes of sandalwood and vetiver as well as rose and bergamot. Other women's fragrances that followed were Lady Million and most recently FAME with a seductive blend of jasmine, mango and incense. The bottle's packaging is also a nod to Rabanne's famous designs.
Tributes spilled out across social media on Friday, with many fans sharing their deepest feelings for Rabanne.
"One of the nicest humble designers I've been lucky enough to meet, hang out with and model for. Thank you for being you Paco Rabanne, you will be greatly missed," commented Canadian model Stacey McKenzie.
Actress Lindsay Lohan also shared her condolences in the comments on Friday, adding a dove emoji, a heart and a praying hands emoji.
Model and influencer Ellen Milgrau posted her own feelings in the comments, writing: "Rest in Peace icon 😢 ❤️".