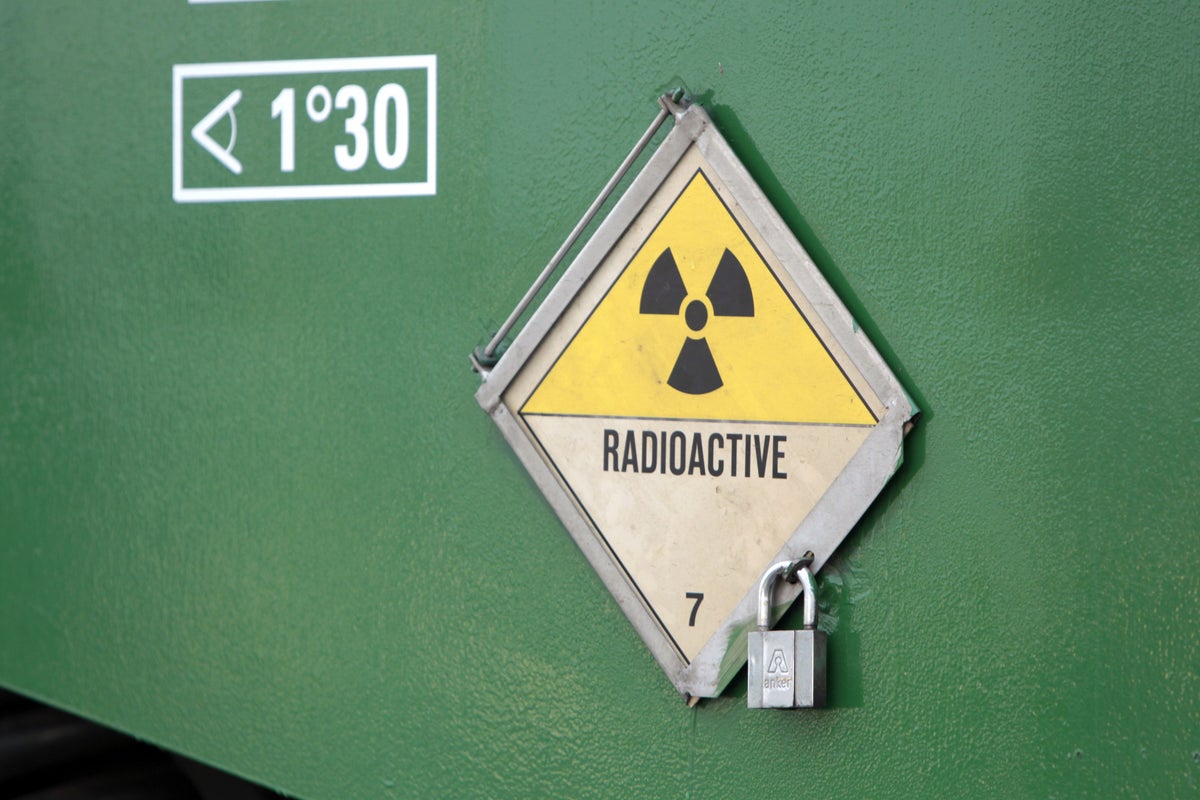 Authorities on Saturday put out a radiation alert in parts of the state of Western Australia after a tiny radioactive capsule being transported from a mine was lost en route to the state capital Perth.
Officials said the small silver capsule containing cesium-137 was misplaced during transport from a mine north of Newman – a small town in the Kimberley region – to a storage facility in Perth's north-east suburbs.
An alert has been raised in several areas over a "risk from radioactive substances," the Department of Fire and Rescue Services said.
Newman is approximately 1,200 km (750 miles) northeast of Perth.
Exposure to cesium-137 may increase cancer risk from exposure to high-energy gamma radiation, according to the US Centers for Disease Control and Prevention (CDC).
Internal exposure to the chemical through inhalation or ingestion causes it to spread to the body's soft tissues, exposing it to beta particles and gamma radiation, increasing the risk of cancer, the CDC said.
Darryl Ray, acting superintendent for the Department of Fire and Emergency Services, said the radioactive capsule was not discovered missing by anyone until more than two weeks after it was transported from the Rio Tinto mine.
According to the authorities, emergency services were alerted this week.
The capsule and container were palletized at the mine site on January 10th and arrived in Perth on January 16th.
It only opened on January 25 after sitting in the radiation services firm for nearly 10 days, Mr Ray said.
Officials in Western Australia have determined that the capsule had been lost somewhere along a 1,400km stretch of road for two weeks.
"The substance is used in measuring devices in mining. Exposure to this substance could result in radiation burns or radiation sickness," the agency said.
The capsule could cause skin flushing and radiation burns if held close to the body, said Western Australia's chief health officer Andrew Robertson.
"If it's been kept long enough and they've had enough exposure, they could have some more acute effects, including effects on their immune system," he said.
He added that it was believed the truck's vibration could likely have caused the gauge to disintegrate and then the item to come out.
The capsule came from Rio Tinto Ltd, which operates the Gudai-Darri mine north of Newman in the Pilbara region, the mining company's spokesman said.
The capsule was being handled by a contractor at the time, the spokesman said.
"Rio Tinto was notified of the missing capsule by a contractor on January 25th. The contractor, an expert in handling radioactive materials, was hired by Rio Tinto to handle and pack the capsule and transport it safely off site," the spokesman said.
They added that the mining company considers safety a "top priority" and is working with the Radiological Council, contractors involved and emergency services to assist in the search.