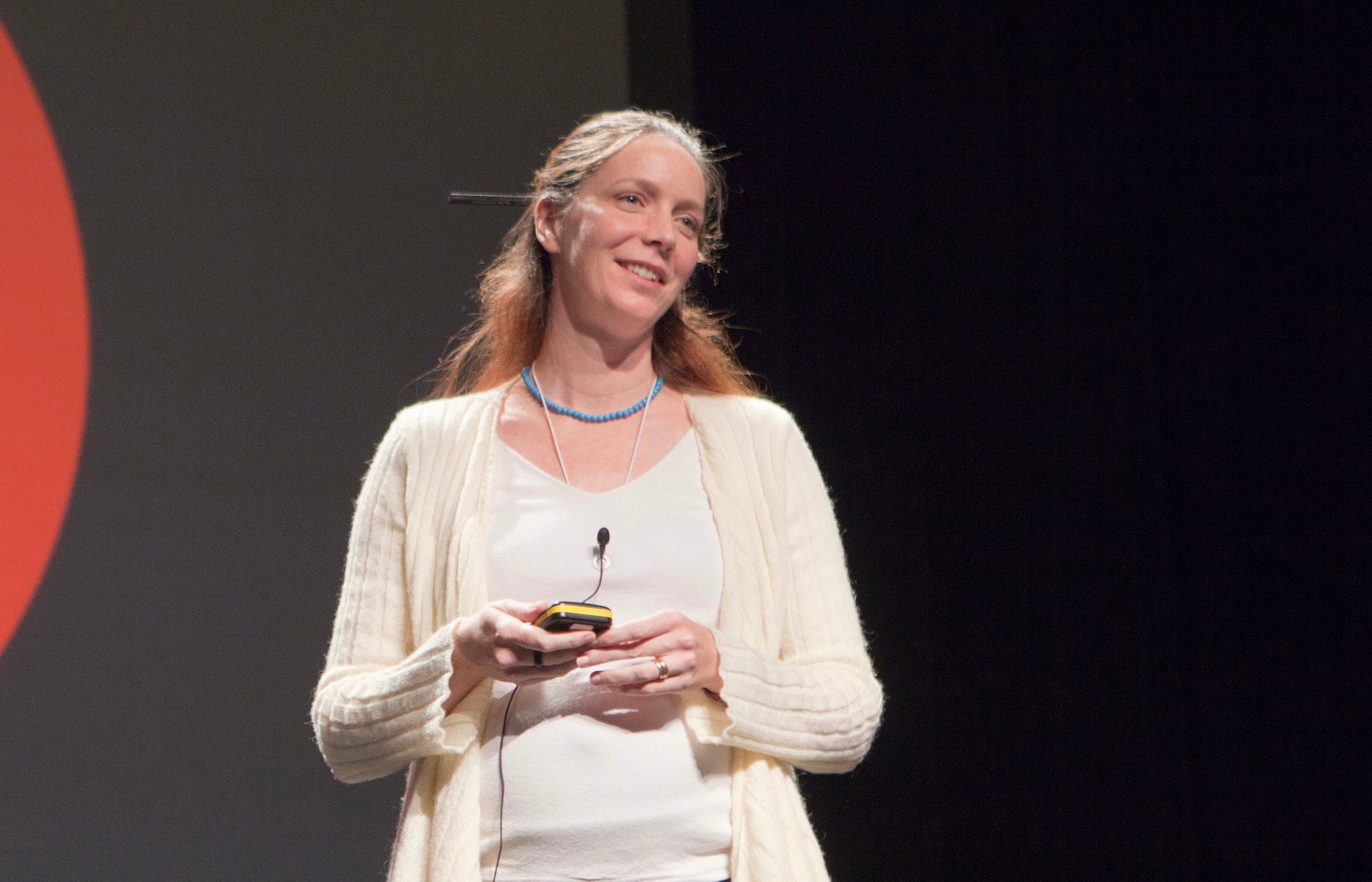 President Joe Biden's Intelligence Advisory Board now has a top climate scientist on it.
Biden recently announced the appointment of Kim Cobb, Professor of Earth Sciences at Brown University and lead author of the Intergovernmental Panel on Climate Change's most recent report, released in 2021, to the White House Council charged with monitoring the effectiveness of the intelligence community nation to evaluate community.
The council makes recommendations to the White House, and presidents have both followed and ignored its advice in the seven decades since its inception. Shortly after taking office in January 2021, Biden issued a series of climate-related executive orders, including one that required intelligence agencies to assess national security threats posed by climate change.
The result was a National Intelligence estimate that predicted rising geopolitical risks as nations increasingly bicker over each other's failures to reduce greenhouse gases. That could lead countries to harden their borders against high-carbon products and climate refugees. The report also warned that conflicts could arise between nations over water, minerals used in clean energy technologies and food.
"The cooperative breakthrough of the Paris Agreement may be short-lived as countries scramble to reduce their emissions and blame others for not doing enough," the report said.
For years, climate science has been a major consideration for the US intelligence community, a sprawling collection of at least 19 agencies including the Director of National Intelligence, the CIA, and the Department of Energy's Office of Intelligence and Counterintelligence.
"It is very clear that in order to obtain the best possible intelligence assessment of security threats around the world, one must integrate the environment in which those threats operate and the factors that can affect those threats," said John Conger, Assistant Secretary of Defense in the Obama Administration and Senior Advisor to the Center for Climate and Security. "This includes things like food security, water scarcity, extreme heat, melting arctic ice caps and different weather patterns that will affect local people."
There are numerous examples of how the effects of climate change in other parts of the world are threatening the United States, he said. These include the movements of Russia and China in the Arctic as sea ice melts, rising tensions over water shortages in India and Pakistan, and heat waves and droughts forcing migration in South and Central America.
Cobb has a PhD in Oceanography from the Scripps Institution of Oceanography. One of her specialties is paleoclimatology and she has traveled the world tracking climatic changes over centuries using coral and cave stalagmites. She has documented climate change spanning 7,000 years in the Pacific's Northern Line Islands and discovered that a record-breaking marine heatwave in 2016 destroyed 90 percent of the reef. She has also noted that climate change may have amplified El Niño events over the past 50 years.
Other members of the Intelligence Advisory Board include: former Secretary of Homeland Security Janet A. Napolitano; Richard R. Verma, former Ambassador to India and Deputy Secretary of State; and Chair Admiral James A. "Sandy" Winnefeld, Jr., commander of a US Navy flight squadron and former Topgun instructor.
Cobb declined to comment on this story. A White House spokesman did not respond to a request for comment.
The Intelligence Advisory Board was founded by former President Dwight Eisenhower in 1956 as the Cold War was mounting.
Eisenhower created the council to include the work of civilian scientists and engineers after World War II, said Michael Desch, director of the Notre Dame International Security Center and co-author of "Privileged and Confidential: The Secret History of the President's Intelligence Advisory Council."
It's a recognition that many military-related technologies, particularly the Manhattan Project that developed the atomic bomb, depend on experts outside the military, he said. Eisenhower wanted to be sure that his expertise was helping inform the intelligence community and some of his own decisions.
Desch said he believes this is the first time climate scientists have been added to the panel.
"It's a fascinating part of the intelligence community and potentially one that, if used properly, can make a difference," he said. "And I would say appointing a climate scientist would be an example of how to think about the board, how to use it most effectively."
E&E News reprinted with permission from POLITICO, LLC. Copyright 2023. E&E News provides important news for energy and environmental professionals.